Deletion of hate speech
Mattel, the American toy company which owns the trademark for Scrabble for most of the world (excluding North America) have stated that they intend to get rid of words which they think are hate speech. This has ramifications for Scrabble players. Here is some information to keep you in the picture. As more details are available, this page will be updated.
The announcement
From Ray Adler, Vice President, Global Head of Games, Mattel, from their press release on 27 Jan 2021.
In Scrabble - as in life - the words we choose matter. Words have the power to strengthen, encourage and honor, but they also can be used to weaken, discourage and disrespect. Evolving the ways in which we support and stand with historically excluded communities through our brands and products has always been a top priority for Mattel, and we've learned from the events of last year this work must be continuous. As a family friendly brand, Mattel will be updating the official Scrabble list of playable words so our game aligns with our mission, anywhere you play. We will do this in four ways:

Ongoing review and removal of words and definitions, including:

Removing hate speech from the game.
For words with multiple meanings, the definitions pertaining to hate speech will be removed.

Updating Scrabble products published by our licensee Collins accordingly to uphold the same standards.
Working with our mobile games developer, Scopely, to ensure removed words are not playable in the Scrabble GO mobile game, and definitions are updated to reflect the new word list.
Updating official Scrabble instruction sheet and tournament rules, in partnership with the World English Language Scrabble Players Association (WESPA).

Scrabble is about harnessing the power of words for good, while finding and making words over equitable, fun, and fair gameplay. As language and connotations change over time, so must Scrabble, and just as we look to update the list with new words each year, we also must revisit words from the past. The removal of hate speech and definitions from the Scrabble word list is an important step for the game's inclusive progression and we hope to engage and educate ourselves alongside our players through the actions set forth above. This will be an ongoing process, and we are committed to updating language as connotations evolve.
It is not clear to what extent they consulted with Collins dictionary publishers. They certainly did not consult with the WESPA Dictionary Committee, and its members have resigned.
The response from Collins Dictionary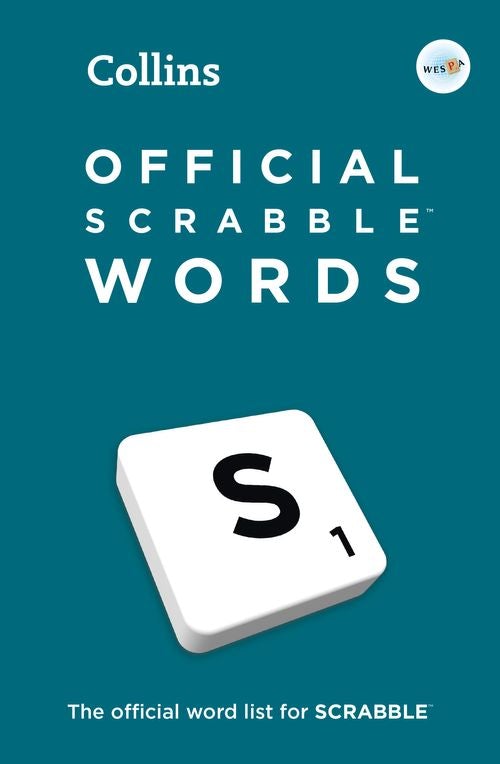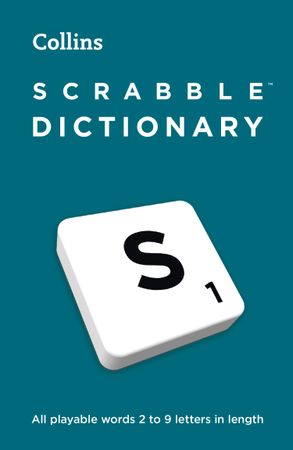 No public statement has been made by Collins. There are some indications that they have acceded to the demands. For instance their online Scrabble Word Checker now gives different results, despite no indication being given. You can check a box to select Family FriendlySome words have been deleted and some have been redefined.
A book CSW22 is the same as CSW19 except for 419 deletions. There is a version with definitions.
The response from WESPA
27 Feb 2021 WESPA is the World English Scrabble Players Association. An extraordinary general meeting was held considering whether to reject Mattel's dictum. The wording of the motion has not been made public, but the vote to reject the lexicon changes proposed by Mattel was lost. Details.
14 Aug 2021: An announcement from WESPA on the updated word list:
The new edition of Collins Scrabble Words (CSW21) will be effective for tournament play starting January 1, 2022. Any WESPA-organized events, in person or online, after that date will use the updated list. A CSW21 Initiation Kit is being prepared for distribution soon to assist players in the transition. All application developers who have licensed the Collins Scrabble Words list for use in their apps, websites, and tools have been contacted with the new list, and should complete updates before this date. Publication of a paper edition will follow at a later date. National associations should prepare implementation of the list for local events as soon as practicable after this date.

Note that the current WESPA rules version 4 state
Appendix 2 - Official Word Source
From 1st July, 2019, the official word source is Collins Official SCRABBLE® Words, 5th edition, 2019
Jan 2022 The initiation kit has been prepared but is not permitted to be publicly available. It may be available from your state ASPA.
The NASPA Zyzzyva program is available for Macintosh, Windows, Android and iOS. It includes both CSW19 and CSW21.
The response within Australia
At the 2021 CASPA AGM it was established that the decision on what word source to use in tournaments will be up to individual states.
Tournaments are flagged CSW19 or CSW22 on the Tournament Calendar
At the 2022 CASPA AGM it was resolved that events under the auspices of CASPA such as the National Championships and the Australian Masters should use the word reference of that of the majority of states.
The extent of the revision
Deletions
There has been no official list of deletions, but it is known that there are over 400 in all. It is likely that the research for this has been done by staff at Collins Dictionary. Some sleuths have made some attempt by trying out words at the Collins Scrabble Word Checker. Here are 419 words tht they have found (as at 25 Apr 2021), not necessarily comprehensive, and possibly subject to change. There appear to be four categories, ableism, racism, sexism and religious intolerance. Words which are allowable, but not for one part of speech, are shown in italics.
Open if you dare

ABO
ABOS
AMAKWEREKWERE
ASPIE
ASPIES
(BAAS n)
BAASES
BACKRA
BACKRAS
BAKRA
BAKRAS
BANTU
BANTUS
BINGHI
BINGHIS
BINT
BINTS
BLACKAMOOR
BLACKAMOORS
BLACKFELLA
BLACKFELLAS
BOCHE
BOCHES
BOGTROTTER
BOGTROTTERS
BOHUNK
BOHUNKS
BOONG
BOONGS
BOONGA
BOONGAS
BOSCHE
BOSCHES
BOSSBOY
BOSSBOYS
BUBBA
BUBBAS
BUCKRA
BUCKRAS
BUFTIE, BUFTY
BUFTIES
BULLDIKE
BULLDIKES
BULLDYKE
BULLDYKES
BUMBOY
BUMBOYS
CHINKIE
CHINKIES
CHOLO
CHOLOS
COCKSUCKER
COCKSUCKERS
COOLIE, COOLY
COOLIES
COPPERSKIN
COPPERSKINS
CRACKA
CRACKAS
CRIP
CRIPS
CRIPPLEDOM
CRIPPLEDOMS
DAGO
DAGOES
DAGOS
DARKEY, DARKIE, DARKY
DARKEYS
DARKIES
DIKEY, DYKEY
DIKIER
DIKIEST
DYKIER
DYKIEST
DOGAN
DOGANS
FAGGERY
FAGGERIES
FAGGY
FAGGIER
FAGGIEST
FAGGOTY
FAGGOTIER
FAGGOTIEST
FAGGOTRY
FAGGOTRIES
GAMMAT
GAMMATS
GINZO
GINZOES
GINZOS
GIPPO
GIPPOES
GIPPOS
GOLLIWOG, GOLLIWOGG, GOLLYWOG
GOLLIWOGGS
GOLLIWOGS
GOLLYWOGS
GOY
GOYIM
GOYS
GOYISCH, GOYISH, GOYISHE
GRINGA
GRINGAS
GRINGO
GRINGOS
(GYP v)
GYPPED
GYPPING
GYPPER
GYPPERS
GYPPO
GYPPOS
GYPSTER
GYPSTERS
HAOLE
HAOLES
HARELIP
HARELIPPED
HARELIPS
HASBIAN
HASBIANS
HONKEY, HONKIE, HONKY
HONKEYS
HONKIES
HUNKEY, HUNKIE
HUNKEYS
HUNKIES
HORI
HORIS
JESUIT
JESUITS
JESUITIC
JESUITICAL
JESUITICALLY
JESUITISM
JESUITISMS
JESUITRY
JESUITRIES
JEW
JEWED
JEWING
JEWS
JIGABOO
JIGABOOS
KAFFIR, KAFIR
KAFFIRS
KAFIRS
KAFFIRBOOM
KAFFIRBOOMS
KANAKA
KANAKAS
KIKE
KIKES
LES, LESBO, LEZ, LEZZ, LEZZA, LEZZIE, LEZZY
LESBOS
LESES
LEZES
LEZZAS
LEZZES
LEZZIES
LUBRA
LUBRAS
MICK
MICKS
MOFFIE
MOFFIES
MONGED adj
MONGOL
MONGOLS
MONGOLIAN
MONGOLISM
MONGOLISMS
MONGOLOID
MONGOLOIDS
MULATRESS
MULATRESSES
MULATTA
MULATTAS
MULATTO
MULATTOES
MULATTOS
MULATTRESS
MULATTRESSES
MUNT
MUNTS
MUNTU
MUNTUS
NANCE
NANCES
NANCY
NANCIER
NANCIES
NANCIEST
NANCIFIED adj
NEGRESS
NEGRESSES
NEGRO
NEGROES
NEGROHEAD
NEGROHEADS
NEGROID
NEGROIDS
NEGROIDAL
NEGROISM
NEGROISMS
NEGROPHIL, NEGROPHILE
NEGROPHILS
NEGROPHILES
NEGROPHILISM
NEGROPHILISMS
NEGROPHILIST
NEGROPHILISTS
NEGROPHOBE
NEGROPHOBES
NEGROPHOBIA
NEGROPHOBIAS
NIGER, NIGGER
NIGERS
NIGGERS
NIGGERED
NIGGERING
NIGGERDOM
NIGGERDOMS
NIGGERHEAD
NIGGERHEADS
NIGGERISH
NIGGERISM
NIGGERISMS
NIGGERLING
NIGGERLINGS
NIGGERY
NIGGERIER
NIGGERIEST
NITCHIE
NITCHIES
NONHANDICAPPED
NONPAPIST
NONPAPISTS
OCTAROON, OCTOROON
OCTAROONS
OCTOROONS
OFAY
OFAYS
PAPISH
PAPISHES
PAPISHER
PAPISHERS
PAPISM
PAPISMS
PAPIST
PAPISTS
PAPISTIC
PAPISTICAL
PAPISTICALLY
PAPISTRY
PAPISTRIES
PECKERWOOD
PECKERWOODS
PICANINNIES
PICANINNY, PICCANIN, PICCANINNY, PICKNEY
PICCANINNIES
PICCANINS
PICKANINNIES
PICKNEYS
PIKEY
PIKEYS
POLACK
POLACKS
(POOF n), POOFTAH, POOFTER, POOVE, POUFTAH, POUFTER
POOFS
POOFTAHS
POOFTERS
POOVES
POUFTAHS
POUFTERS
POOFY, POOVY
POOFIER
POOFIEST
POOVIER
POOVIEST
POOVERY
POOVERIES
POPERY
POPERIES
POPISH
POPISHLY
QUADROON
QUADROONS
QUARTEROON
QUARTEROONS
QUASHEE
QUASHEES
QUASHIE
QUASHIES
QUEERDOM
QUEERDOMS
QUINTROON
QUINTROONS
RAGHEAD
RAGHEADS
REDNECK
REDNECKS
REDNECKED
REDSKIN
REDSKINS
REFFO
REFFOS
RETARDATE
RETARDATES
SAKAI
SAKAIS
SCHIZY, SCHIZZY
SCHIZIER
SCHIZIEST
SCHIZZIER
SCHIZZIEST
SCHIZO
SCHIZOS
SCHVARTZE, SCHWARTZE
SCHVARTZES
SCHWARTZES
SEMIMUTE
SEMIMUTES
SHEENEY, SHEENIE
SHEENEYS
SHEENIES
SHEGETZ
SHEMALE
SHEMALES
SHICKSA, SHIKSA, SHIKSE, SHIKSEH
SHICKSAS
SHIKSAS
SHIKSEHS
SHIKSES
SHIRTLIFTER
SHIRTLIFTERS
SHKOTZIM
SHVARTZE
SHVARTZES
SKIMO
SKIMOS
(SPASTIC n)
SPASTICS
SPAZ, SPAZZ
SPAZZED
SPAZZES
SPAZZING
SPIC, SPIK
SPICKS
SPICS
SPIKS
SQUAW
SQUAWS
SQUAWMAN
SQUAWMEN
TAIG
TAIGS
TOWELHEAD
TOWELHEADS
UMLUNGU
UMLUNGUS
VENDU
VENDUS
WETBACK
WETBACKS
(WHITEY n, WHITY n)
WHITEYS
WHITIES
WIGGA, WIGGER
WIGGAS
WIGGERS
WOG
WOGS
WOGGISH
WOOFTAH, WOOFTER
WOOFTAHS
WOOFTERS
YID
YIDS
ZAMBO
ZAMBOS
Redefined words
The definitions of some words have been changed so that the principal meaning has been replaced by another meaning . This sometimes has consequences for inflections and alternative forms. So for instance homo now means homogenized milk and gub means Scots word for mouth and gubbah see gub even though gubbah means 'white man', not 'mouth'. poof used to be defined as a derogatory word for a homosexual man but is now defined as an exclamation indicating a sudden disappearance. This change of part of speech means that poofs is then not allowable. baas used to be defined as a South African word for boss but is now defined as an inflected form of baa. This change means that baases is then not allowable.
Timeline
The usual period between updates used to be 5 years. The expected publication of Collins Scrabble Words in late January 2022 and WESPA's mandating of the new word list by January 1 2022 is thus 2 years earlier than expected. In the past the WESPA Dictionary Committee and in particular David Sutton has paved the way with an excellent Initiation Kit not only giving the changes but also the many implications. However David Sutton has resigned from the Dictionary Committee together with Darryl Francis and stated in a Facebook post that he will be playing no further role in updating the CSW word list, supplying Initiation Kits, answering questions about words, writing articles about words or maintaining several hundred word lists on the ABSP site.

North America
In North America, a similar ultimatum was issued by the trademark holders there, Hasbro. The NASPA membership was asked whether they wished to agree to deletions and they said no. However their wishes were overturned and NASPA executive agreed to the deletions. Their list of 260 deletions differs from those approved by WESPA.
ABO ABOS BLACKAMOOR BLACKAMOORS BOCHE BOCHES BOGTROTTER BOGTROTTERS BOHUNK BOHUNKS BUBBA BUBBAS BUCKRA BUCKRAS BULLDIKE BULLDIKES BULLDYKE BULLDYKES CHOLA CHOLAS CHOLO CHOLOS COCKSMAN COCKSMEN COCKSUCKER COCKSUCKERS COCKTEASER COCKTEASERS COLOREDS COLOUREDS CRIP CRIPS CRUMBLIES CUNT CUNTS DAGO DAGOES DAGOS DARKEY DARKEYS DARKIE DARKIES DARKY DICKHEAD DICKHEADS DIKEY DOGAN DOGANS DYKEY FAGGIER FAGGIEST FAGGOTRIES FAGGOTRY FAGGOTY FAGGY GADJE GADJO GINZO GINZOES GIRLIES GOY GOYIM GOYISH GOYISHE GOYS GREASEBALL GREASEBALLS GREYBEARD GREYBEARDS GRINGA GRINGAS GRINGO GRINGOS GYNECOCRACIES GYNECOCRACY GYNECOCRATIC HAOLE HAOLES HARELIPPED HEBE HEBES HONKEY HONKEYS HONKIE HONKIES HONKY HOS HUNKEY HUNKEYS HUNKIE HUNKIES JESUIT JESUITIC JESUITICAL JESUITICALLY JESUITISM JESUITISMS JESUITRIES JESUITRY JESUITS JEW JEWED JEWING JEWS JIGABOO JIGABOOS KANAKA KANAKAS KIKE KIKES LES LESBO LESBOS LESES LEZ LEZZES LEZZIE LEZZIES LEZZY MICK MICKS MONGOLIAN MONGOLISM MONGOLISMS MONGOLOID MONGOLOIDS MULATTO MULATTOES MULATTOS NANCE NANCES NANCIER NANCIES NANCIEST NANCIFIED NANCY NEGROPHIL NEGROPHILS NIGGER NIGGERS NITCHIE NITCHIES NONHANDICAPPED NONPAPIST NONPAPISTS NOOKIE NOOKIES NOOKY OFAY OFAYS PAPISM PAPISMS PAPIST PAPISTIC PAPISTRIES PAPISTRY PAPISTS PECKERWOOD PECKERWOODS PEPSI PEPSIS PICANINNIES PICANINNY PICCANINNIES PICCANINNY PICKANINNIES PICKANINNY PICKNEY PICKNEYS POLACK POLACKS POMMIE POMMIES POMMY PONCEY PONCIER PONCIEST PONCY POOFIER POOFIEST POOFS POOFTAH POOFTAHS POOFTER POOFTERS POOFY POONTANG POONTANGS POOVE POOVES POPERIES POPERY POPISH POPISHLY RAGHEAD RAGHEADS REDNECK REDNECKED REDNECKS RETARDATE RETARDATES SCHVARTZE SCHVARTZES SCHWARTZE SCHWARTZES SHAVELING SHAVELINGS SHEENEY SHEENEYS SHEENIE SHEENIES SHEGETZ SHICKSA SHICKSAS SHIKSA SHIKSAS SHIKSE SHIKSEH SHIKSEHS SHIKSES SHKOTZIM SHVARTZE SHVARTZES SKIMO SKIMOS SLUTTISHNESS SLUTTISHNESSES SPAZ SPAZZ SPAZZES SPIC SPICK SPICKS SPICS SPIK SPIKS SQUAW SQUAWS SUPERBITCH SUPERBITCHES TOMMED TOMMING TWAT TWATS VENDU VENDUS WETBACK WETBACKS WHITEYS WHITIES WOG WOGGISH WOGS WOP WOPS WRINKLIE WRINKLIES YID YIDS