MEMBERSHIP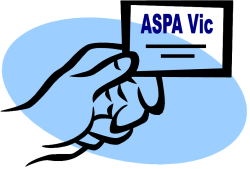 Fancy becoming a member of the Scrabble Association in Victoria?

It's very easy to do.
Membership, which falls due on July 1st each year, entitles you to discounts
on publications such as Collins Dictionaries, 2/3/4 word booklets, laminated
2/3 letter word sheets, and reduced entry fees to tournaments.

You will also receive the quarterly magazine "Across The Board", either via
Australia Post or electronically via your email address.
To see the full details please download the printable PDF -
CLICK HERE

If you use direct credit for renewal of your membership please email Carol to let her know that you have done this,
and please include your name in the formal details of payment.
For all enquiries re membership please contact our Membership Officer Carol Johnsen at caroljscrabble@gmail.com
or phone 0476 639 195 .