~ News Archive 2016 ~
The 2016 Decathon, December 27 - the last for the year
This annual event attracted 66 players, and we welcomed Eloy Gardea from the US to his second tournament, as well as interstate players Liz Blanch, Karen Richards and Paul Richards from Queensland, and John Hamilton from the ACT. It was good to see several players after varying absences from the Victorian Scrabble scene, including David Eldar, Naween Fernando, Peter Kougi, Anand Bharadwaj, Diane and Wayne Stoyan, and the Whiting brothers Mark and Tim. The weather was warm, but the aircon was effective, almost too effective in some parts of the playing area. All players survived the ten games played, and a lagged draw with 22 minute games was implemented to speed up the day. Play started soon after 9 am and finished about 6.30, with a good number staying for presentations, which as the Tournament Director I appreciated.

ANGELS: David Eldar, Peter Kougi,
and Mythili Rudra

BELLS: Lynn Weaver, Dianne Gibson, Rob
Hutchinson, Geoff Shepheard, June Valentine

CAROLS: Dorothy Hunt, Elize Plaganyi, Chris
McCann, Christie Godby, John Metcalf

Liz Blanch from Queensland, who did very
well in the top section
There was keen competition in all three sections, and the winner of
"ANGELS"
section was David Eldar, winning nine and losing only to Naween Fernando. Second place saw Peter Kougi win eight games, followed by Mythili Rudra on seven wins. David took home the High Game (613) and High Word prizes, playing RAPTURES for 140 points.
In
"BELLS"
division Lynn Weaver finally showed her true Scrabble skills (Lynn is very hard to beat in Club play!) winning seven games plus drawing one, ahead of Dianne Gibson and Rob Hutchinson on seven games, with Geoff Shepheard scoring 505 to win the High Game Award, and June Valentine playing "BEASTIES" for 131 points to win the High Word for the section.
"CAROLS"
section saw strong play from John Metcalf who finished on eight wins, ahead by margin only of Dorothy Hunt, also on eight. Elize Plaganyi placed third on seven wins with an excellent margin, and I expect Elize to have a good Scrabble year in 2017. Christiane McCann was pleased to score 501 to win the High Game award, and Christie Godby played EXERTION for 110 points to secure the High Word award.

Eloy Gardea visiting from the US, and enjoying
the challenge of the CSW15 word list

Karen and Paul Richards, competing before
travelling to Qatar to run a coaching clinic

John Hamilton from the ACT, who travelled
overnight by bus to attend, with Chris Scholten

Some serious competition - Anand vs Naween,
with Peter playing David at Table One
Excellent ratings gains were achieved by Marisa Nuccitelli +69, Glen Chandler +65, Dorothy Hunt +57, Julie Belle + 49, Liz Blanch +46, and Dorothy Rice +44. Well done, everyone, and thanks to all for the spirit in which this tournament was played, apart from one difficult decision it was a happy tournament to direct.
Thank you to all who helped on the day, including our Standby Player Mary Mackie, and our computer operator Amy who has become very competent, thanks Amy. Also thank you to Carol Johnsen for her untiring help, and Norma Fisher who came early in the morning with equipment and helped with setting up. As always we had a fine crew helping with tidying up at the end of the day which makes things so much easier - some I recall working hard are Chris McCann, Geoff Shepheard and Rob Hutchinson, thanks everyone!
To see the
full results
of this event click
HERE
VICTORIAN CLUB CLOSURE AND REOPENING DATES OVER THE HOLIDAY PERIOD 2016 - 2017
CLUB
BREAKUP DATE
RETURN DATE 2017
Ballarat
Tuesday December 13
Tuesday TBA
Balwyn
Monday December 19
Monday January 9
Bentleigh
Wednesday December 14
Wednesday February 1
Box Hill
Cranbourne
Wednesday December 7
Wednesday January 4
Essendon
Tuesday December 6
Tuesday February 7
FaNS
Open through the holiday season, except closed on Monday December 26
Frankston
Wednesday December 16
Wed 11 January, if temperature less than 30 degrees
Frankston Nth
Geelong
Saturday December 17
Saturday January 7
Golden Age
Wednesday December 21
Wednesday January 18
Gormandale
Greensborough
Tuesday December 13
Tuesday January 24
Horsham
December 16
Thursday February 2
Langwarrin
December 6
Tuesday January 31
Mt Martha
Tuesday December 13
Tuesday January 10
Nunawading
Tuesday December 20. Breakup
dinner at 6pm at the Mitcham Hotel
Tuesday January 10
Paynesville
Tuesday December 20 (Library Thursday Dec 15)

Tuesday January 3 (Library Thursday January 5)
Rosanna
Thursday December 8
Thursday February 9
Sunbury
Wednesday December 14
Wednesday January 11
Watsonia
Wednesday December 14
Wednesday February 1
Welshpool
Wodonga
The AGM Tournament, November 20, 2016

Nat Podesser, concentrating on her
way to winning Aardvark Division!

Carol Johnsen, President of Scrabble
Victoria and TD on the day

AARDVARK: Geoff Wright, Nat Podesser
and Angie Pearse

BABOON: John Parker, Janet Bau, Dianne Gibson,
Dorothy Rice

CHAMELEON: Dorothy Hunt, Marjorie Clark,
Laura Khan, Liz McKean, Elize Plaganyi
The Geelong Tournament, November 13 2016
Here is a report from Carol Johnsen:
Once again, a lovely weekend visit to the seaside town of Geelong to celebrate their annual tournament at the Sphinx Entertainment Centre. Thirty-four players participated on Sunday, half of them coming from Melbourne, Rockbank and Sunbury which was very encouraging, and three from Ballarat.
We are pleased to announce that the Geelong tournament in 2017 will be at the Geelong Club playing venue, St Andrews Hall in Geelong which appears to be a very accommodating Scrabble tournament venue and should allow the club to allot more resources to catering and prizes.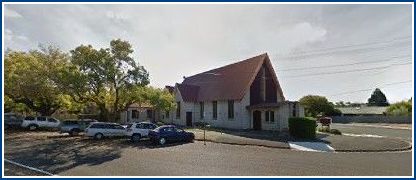 The home of the Geelong Scrabble Club, Saint Andrews Hall at
19 Sydney Avenue, Geelong. The Club meets on Saturday
afternoons at 1.30 pm, all welcome

Carol Johnsen was very pleased with nine-timer PEDANTRY through A played by Heather Long (R was a blank), which was a most unusual opening for this Masters Player to allow. John Freeman took out the honours in C Section, named after Cameron Ling of football fame. Apparently it is some 15 years since John played and now that he has retired, he has come back to the Geelong Club and acquitted himself very well on Sunday by taking out First Place.
Pleasing to have two reasonably new players, Tessa Knight from Ballarat and Cornelio Baldonado from Werribee. Cornelio commented that he would love to play more tournaments but the whims of having a young family precluded him from regularly participating.
Thanks for the report, Carol, and congratulations to all place getters, including local player Mary McMahon who won Ablett section, and Peter Bauer who was victorious in Bartels. We look forward to visiting St Andrews Hall for their tournament next year, and well done to the Geelong Club members for keeping their club operating following the disastrous fire which destroyed their regular playing venue and all club equipment earlier this year.
The Annual South Australia versus Victoria Border Challenge - October 15/16 2016
Here is a report from Adam Kretschmer, the hard-working co-leader of the SA team, and respected promoter of Scrabble:
This year's SA v Vic Border Challenge saw SA field its largest team ever (26) to battle a pretty big team from Victoria (22). SA's 7 heavy-hitters all performed well, finishing in the overall top 8. After an even start, SA steadily built up a lead between rounds 3 until they were unbeatable at the end of round 9 (of 10). This triggered 'Team Gibsonization' to help even out the intra-team count for some of the lower-ranked players and also provide a sensible shootout for the individual prizes. Michael Cameron and Jane Taylor were victorious over Trevor Tao and myself, to claim 1st and 2nd respectively. Angie Pearse and Geoff Shepheard flew the flag for Victoria to finish in 5th and 10th spots. The final team tally was SA 128 - Vic 92, SA's sixth consecutive win!
| | |
| --- | --- |
| South Australia, too strong for Victoria! Congratulations to you all! | The Victorian team, who put up a valiant fight! |
As is often the case with this event, the highlight is a breakout performance by an up-and-comer. This year's standout was SA's Wendi Symes, who from a rating of 722 (making her BC debut) strung together 7 wins, including upsets over the Victorian team's top 2 rated players (Geoff W & Norma). Honorable mentions to stalwart Louisa Atsas who caused a lot of upsets on day 1, but slipped just outside the top 3 in the 2nd rating band and to Rachel Telfer who also played well above her rating on BC debut.

The Overall Individual prize winners:
Michael Cameron (1st and High Game 559), Jane Taylor (2),
Norma Fisher (High Word INFLUXES 194), Trevor Tao (3)

The Ratings Band prize winners:
Lyndee Hill (2), Marilyn Evans (High Word JAVELINS 104),
Wendi Symes (1), Glenys Dettmann (High Game 523), Neal Whibley (3)
As always, the competition was fierce but friendly with new friendships and rivalries formed across the border. A big thanks to Victoria for organising this year's event, particularly to Carol Johnsen and Norma Fisher. Also, thanks to Paula and her family for all of their work coordinating Team SA.

Barry Harridge with Carol Johnsen in the
foyer of the White Hart Hotel

Paula Brown and Oliver Jenner-O'Shea from
South Australia, with the perpetual shield

Happy Victorians Christiane McCann, Elize
Plaganyi, Latha Weerakkody

South Australia's Rachel Telfer plays
Angie Pearse from Victoria
Thanks for the report, Adam, and from the Victorian team we say thanks to all who helped make this such an enjoyable weekend, and also a big thank you to our new hosts at the White Hart Hotel! Also thanks to Khwanjai Thammaping for the use of her lovely photos, they are appreciated!
The Matchplay Rounds, 2016
The quarter finals are the best of five games, semi finals the best of seven, and the grand final is the best of nine - hopefully this will take place in October, at a central venue to be advised by organiser Nick Ivanovski. More news will follow.....
Update August 3:
Two quarter finals have been completed, and Andrew Fisher and Barry Harridge will challenge each other in a semi final, to be played in September. Trevor Halsall won his quarter final against Lynn Weaver, and awaits the winner of the match between Khwanjai Thammaping and Noel Coulter.
August 21:
Noel has won his match against Khwanjai, and will now play Trevor Halsall in a semi-final.
September 29:
The final will be played between Andrew Fisher and Trevor Halsall, and will be the best of nine games - date and venue to be advised!
The final
was completed in the congenial surrounds of The Rose Hotel in Fitzroy, with
Andrew Fisher
winning five-nil against Trevor, congratulations, Andrew! And thanks to organiser Nick Ivanovski for your continued work on this event.

Andrew Fisher 3
Khwanjai Thammaping 2
Dianne Gibson 2
Trevor Halsall 3
John Rider 0
Noel Coulter 3
Barry Harridge 3
Lynn Weaver 1
Andrew Fisher 4
Barry Harridge 1
Noel Coulter 1
Trevor Halsall 4
Andrew Fisher 5
Trevor Halsall 0

One of the boards from the
Andrew Fisher-John Rider
match. Click to enlarge


Good friends Dianne Gibson and Barry
Harridge, still friends after their fifth
game....played at the Balwyn Scrabble Club

The final board from Dianne
and Barry's great match-up.
Click pic to enlarge


Lynn Weaver and Trevor Halsall, playing in a
very congenial spot.....Trevor won this one
three games to one

Noel Coulter and Khwanjai Thammaping
in the early stages of their match, played
at the Nunawading Club in Mitcham


The finalists, Andrew Fisher and Trevor
Halsall, completing their final at The Rose
Hotel, 406 Napier Street, Fitzroy

The Seniors Week Tournament, at the Golden Age Community Centre, Mount Waverley

The winning players, with organisers Sita and Tam Dasika fifth and seventh from left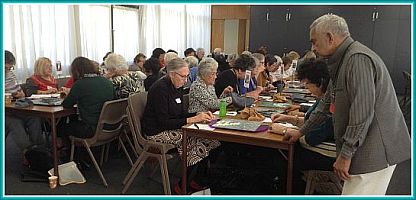 Play under way in the pleasant and spacious playing area....

Fifty players arrived in good time to play in this annual event, capably organised by Tam and Sita Dasika from the local Golden Age Scrabble Club, which meets at this venue on Wednesday mornings from 9.30 onwards. Please drop in if you can find the time, you will be made most welcome.
Players were divided into sections of four, with one section of six, with all sections bearing the names of birds. All divisions were keenly fought, and prizes of chocolates were given to the winner in each section. Well done, everyone!
A lovely lunch was organised by Tam and Sita and the cost of this, together with all other expenses, was covered by the generous grant received from the Department of Health and Human Services via Chris Reidy and the Department of Ageing, and we are grateful for this.
Thanks to all who attended, and thank you again to our hard-working organisers and their helpers.....
The Mount Martha Tournament, October 9 2016
(Thanks to Julie Belle for the following report, it is appreciated, Julie.) A very windy but sunny Sunday saw 44 entrants at the 10th Mt Martha scrabble tournament in Mt Eliza. A good day to be indoors playing scrabble and out of the wind.
We welcomed our only novice
Jan McDonald (from our club)
to her first tournament, she took the day in her stride and did very well and of course was best novice! In
Recreation John Metcalf
took out high game with a very impressive
575 points,
which was also the highest game score out of all sections.
Eileen Mills
achieved the high word prize with
FIZZIER
for a score of 94, well done.

Tournament
Organiser,
Julie Belle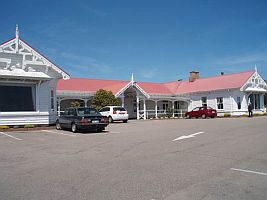 This lovely building is Mount Martha House
at the corner of Dominion Rd and The
Esplanade, Mount Martha. The Club meets
here on Tuesdays at 1.00 pm
John Metcalf
continued his good day with 3rd place, 2nd place went to
Elize Plagyani
and the winner on 6 games was
Christiane McCann
...congratulations to you all.
The drive all the way from beautiful Raymond Island paid off for
Sylvia Galloway
who won high game with a great score of
564,
high word with
LOONIEST
for a fantastic
131
points (the highest word score for the day in all sections) and followed all that with winning
first place in Intermediate
...very well done Sylvia! The other place getters in Intermediate were
Betty Egan
in 2nd place and
Mal Eden
in 3rd place, very well done to you both.
Advanced
also saw an entrant do very well in winning high game
(512),
high word
OFFHAND
for 90 points and coming
first with 5 wins
...that trifecta went to
Alan Burn
...congrats Alan on a fine day indeed! Well done also to
Sandra Masel
in 2nd place and
Dianne Gibson
in 3rd place...congrats to both ladies.
The winning theme continued in
Masters for Gwen Lampre
who won High game with a score of
540,
high word for
ORANGEY (104)
and also took out
3rd place,
great effort Gwen!
Carol Johnsen
not only managed to do a fabulous job on the computer all day doing the draws and results (thanks very much Carol as always for a sterling job) but also took out
2nd place in Masters with 4 wins,
now that's great multi-tasking! First place, with a grand total of
6 wins,
went to a very well-deserving
Norma Fisher
who as always, like Carol, contributes enormously to the running of all the tournaments.
Apologies were received from Marj Miller unable to attend due to illness, we hope you are feeling much better Marj, and also thank you for all the behind the scenes help given to this and all the other tournaments.
Whilst thanks are being given....a long day of scrabble can make one very hungry and in need of sustenance...no problems there...because as always all the
ladies from the Mt Martha Club
went above and beyond (even those unable to attend the tournament) by providing a delicious array of homemade goodies that were all very well received, thanks so much to all the ladies. Thanks also for the contributions made by the club for the
lucky door prize,
won by lucky
Ray Alford,
and the prizes donated for high game and high word. Stellar effort all round. Finally, many thanks to all the people that came from far and wide to attend and make it such a lovely day. Julie B.
To see the
full results
of the event click
HERE
The Essendon Tournament, September 26, 2106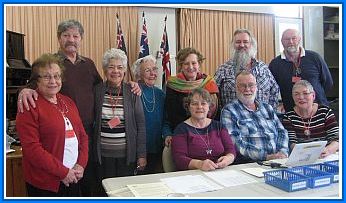 The Essendon Club Members:
Lina Camilleri, John Rider,
Norma Engel, Audree Clifton, Janet Bau, Rob York, John
Taylor. Seated: Nicole Lowe, Barry Harridge, Cynthia Cook.
Fifty four players
joined the
Essendon Club Members
to play in their annual four-division tournament, held at the Box Hill Centre. Homemade goodies were enjoyed by all present, and a big thank you to all the Essendon cooks for their yummy contributions! And thank you to Elaine Capewell for capably manning the kitchen (or should that be "womaning" the kitchen?? It should indeed, I just checked Zyzzyva and its there as an acceptable word!)
Rob York
was in charge of proceedings as Tournament Director for the day, and the event moved along smoothly with expert computer help from Carol Johnsen, and general help from many others - Rob is appreciative of your help. Also thank you to Khwanjai Thammaping for the use of her photos, thanks, KJ.
The
Essendon Scrabble Club
meets on
Tuesday evenings at 7.00 pm, at the Essendon Senior Citizens Centre,
at 5 Kellaway Ave, Moonee Ponds. All players are welcome to attend, both newcomers and more experienced players - Rob York and the members will look after you.
MASTERS:
Geoff Wright
won five of the seven games played, closely followed by
Norma Fisher
and
Heather Long,
both on four wins.
Norma Fisher
won the
High Word award
for her non-bonus play of
UMIAQ for 108 points,
and this equals the record for a non-bonus word for this year - interestingly, the word played on both occasions is UMIAQ. The High Game award went to
Heather Long
for her score of 520, well done, girls.
ADVANCED:
a fine win went to
Sandra Masel
who is in fine form at the moment - Sandra won five games, followed by
John Rider
also winning five, and
Barry Harridge
won four to take third place. The
High Game award
went to
Dianne Gibson
for her score of
467,
and
Cheryle Jerram
played
HUDDLED for 109 points
to take home the
High Word award.
INTERMEDIATE:
Geoff Shepheard
triumphed on six wins, with
John Parker
second also on six, and
Betty Egan
third on five wins. The
High Game award
was shared by
Geoff Shepheard
and
Tam Dasika
for their scores of
487
, and
Carol Mascitti
played
JOINERS for 99 points
to win the
High Word prize.
RECREATION
saw a great victory to
Elizabeth McKean
who finished on six wins, half a game clear of
Norma Engel
and a game clear of
Christiane McCann
on five wins, well played, Elizabeth. The
High Game prize
went to
Ann Goodwin
for a great score of
480
, and
Christiane McCann
played
INQUIRE for 103
to win the
High Word award.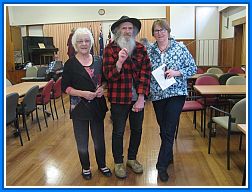 Masters: Norma Fisher, Geoff Wright
and Heather Long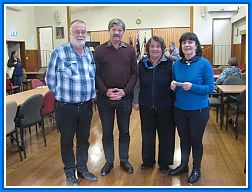 Advanced: Barry Harridge, John Rider,
Sandra Masel and Cheryle Jerram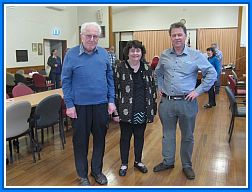 Intermediate: John Parker, Geoff
Shepheard and Betty Egan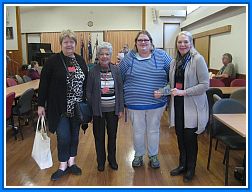 Recreation: Christiane McCann, Norma
Engel, Liz McKean and Ann Goodwin
Great ratings gains
were achieved by
Lina Camilleri +40, John Parker +40, Sandra Masel +39, Elizabeth McKean +38, Betty Egan +37 and Geoff Shepheard +36.
Well done everyone, and if you wish to see the
full results
of the event click
HERE
Go to the top
Joanne Craig wins the 2016 Australian Masters, and Western Australia win the State Team Challenge! September 10/11, 2016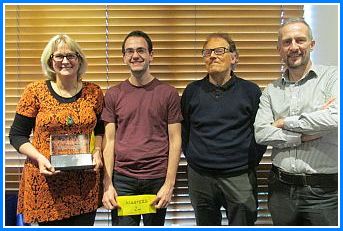 The Masters: Joanne Craig (1), Alastair Richards (2),
John Holgate (3), Andrew Fisher (4). What talent!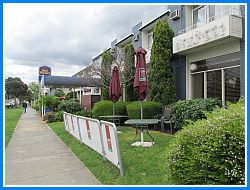 The venue - Fredricks Restaurant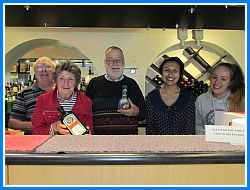 Our workers: John &amp Elaine Capewell, Barry
Harridge, Nat Podesser, Amy Hutchinson
It was a great weekend of Scrabble in Melbourne, where
41 of Australia's best players
met to contest the two events - 20 played a round robin in the
Master
to decide the best player in the country, and 21 took part in the
State Team Challenge
to decide the best team in Australia amongst the seven states and territories. There was alo an individual comp running concurrently within the Teams event, and this was won by rising star
David Vanzyl
from Western Australia.
The venue was the same as three yeas ago,
Fredricks Restaurant at the Alexander Motor Inn in Essendon
. We were well looked after by Nathan and the staff, including a very pleasant dinner on Saturday evening which most were able to attend. Our member
Elaine Capewell,
with the help of husband
John,
looked after our needs for lunch and snacks beautifully over the two days, and this was greatly appreciated by all. Thanks, Elaine. Our computer work was done by
Amy Hutchinson,
and we thank Amy for her assistance - Amy remained cool and calm when some things weren't going well! The bulk of the organising for the event was done by
Norma Fisher, Carol Johnsen and Barry Harridge,
thanks to you all!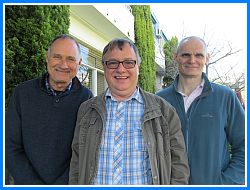 The A.C.T. team - Noel Barrett, John
Spaan and Alex Boiko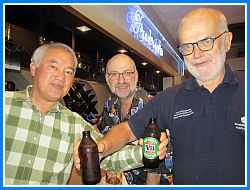 New South Wales - Graeme Lock Lee,
Greg Pinchbeck and John Barker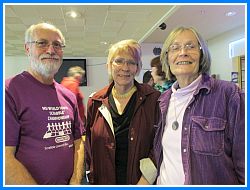 The Queenslanders - Paul Richards,
Roberta Tait and Trish Reynolds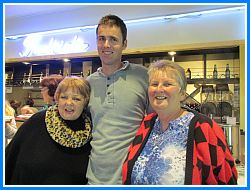 The victors from the West - Robin
Andersen, David Vanzyl and Edie Mueller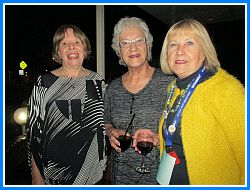 The Victorian Team - Gwen Lampre,
Norma Fisher and Carol Johnsen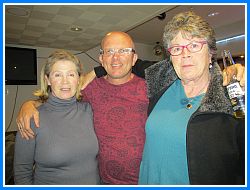 The Tasmanians - Keri Hart, Martin
Rose, and Dianne Brumby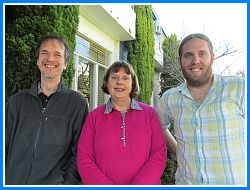 South Australia - Antony Kimber, Jane
Taylor and Oliver Jenner-O'Shea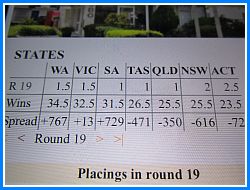 The final Team Standings - well done,
Western Australians!
The State Team Challenge: Western Australia
fielded a very strong team to record 34.5 wins, defeating
Victoria
on 32.5, with
South Australia
close behind on 31.5 - WA and SA had excellent margins, and SA would have easily placed second with just one more win. The
High Game
award went to
Noel Barrett
from the Australian Capital Territory for an amazing score of
614
, and
Graeme Lock Lee's
brilliant play of
SUBWAYED for 194 points
gained him the High Word award! Good work, John and Graeme!
In the concurrent individual standings
David Vanzyl
placed first on 13 wins, two games clear of
Noel Barrett
and six more players on 11 wins -
Edie Mueller, Dianne Brumby, Jane Taylor, Antony Kimber, Gwen Lampre and Carol Johnsen
- its such a tough competition!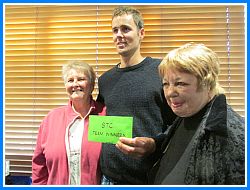 The Champion State Team, from W.A. -
Edie Mueller, David Vanzyl, Robin Andersen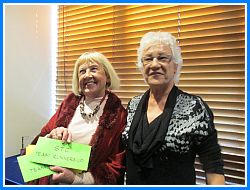 The second placed Team - Carol Johnsen
&amp Norma Fisher. Missing - Gwen Lampre

First and second in the Individual Team
Comp - David Vanzyl and Noel Barrett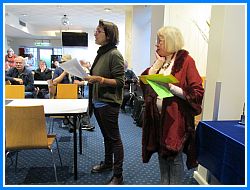 At presentations - TD Natasha
Podesser and Carol Johnsen
The Masters:
There was great interest in this event and the outcome wasn't finally decided until the last game. Going into this
Joanne Craig
and
Alastair Richards
were equal on games, with Alastair holding a superior margin. As it happened
Joanne
beat Russell Honeybun, and
Alastair
lost to
Andrew Fisher
by just 15 points - Andrew had lost the previous six games, so for the first time since its inception in 2005 we have a female at the top, on 15 wins....
congratulations, Joanne,
and commiserations to Alastair, who finished on 14 wins!
John Holgate
was very pleased with his results, claiming many prized scalps on his way to third place, on 12.5 wins. Fourth was
Andrew Fisher
who had a magical first day, winning 9/10 and leading overnight, but was not so fortunate on the final day, finishing on 12 wins...such are the vagaries of Scrabble!
Alastair
claimed the
High Game
award for a score of
594,
and two players scored
158 points
to each claim a High Word award -
Heather Long
played
LIVERIES,
and later
Nick Ivanovski
played
REFINERS.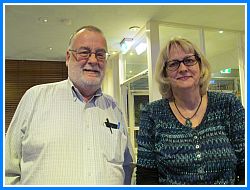 Two well known faces - Barry Harridge
with the Masters winner, Joanne Craig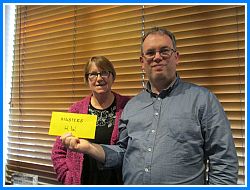 Heather Long (Vic) &amp Nick Ivanovski -
Masters High Word winners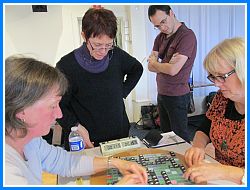 A pivotal game late on the final day,
Esther Perrins plays Joanne Craig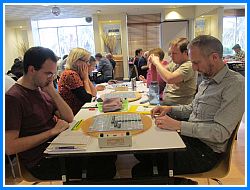 Starting the final game in the Masters -
Alastair Richards &amp Andrew Fisher
Thanks to all who contributed to the smooth running of this prestigious tournament, and again congratulations to
Joanne Craig
and
David Vanzyl
on their great play!
To see the
full results
of both the Australian Masters and the State Team Challenge
click here
And to see a report on the tournament as it happened click
here
The 2016 MSI World Scrabble Championship in Lille, France! Australia has eight people playing in Lille, four in Division A and four in Division B...Shekinah from Queensland stayed on to play following the World Youth Championship, as did fellow Queenslanders Karen and Paul Richards who ran that excellent event very successfully. Our other players are David Eldar, residing in the UK but still very much an Australian from the state of Victoria, Trevor Halsall Victoria, John Hamilton from the Australian Capital Territory, and Bob and Liz Jackman from New South Wales. Good luck to all, and enjoy the event!
At the end of Day One Mark Nyman from England leads the 72 players in Division A, and our young Australian John Hamilton is placed first of 66 players in Division B.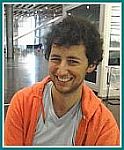 David Eldar, Div A,
14th after 8 games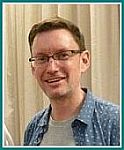 Trevor Halsall, Div A,
28th after 8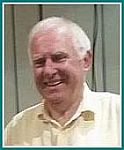 Bob Jackman, Div A,
34th after Day One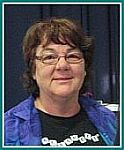 Karen Richards, Div
A, 48th after Day 1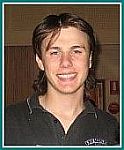 John Hamilton, Div B,
1st after Day 1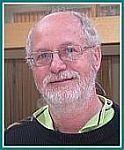 Paul Richards, Div B,
23rd after 8 games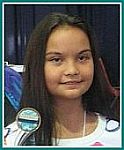 Shekinah, Division B,
37th after Day 1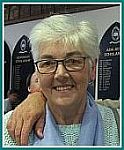 Liz Jackman, Div B,
60th after 8 games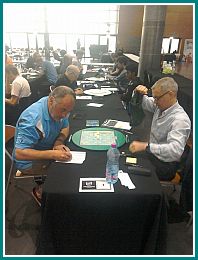 Game 17, Div A - leader David
Webb (right) plays second placed
Mark Nyman, both from England
Game 17, Div B - Roland Olsson
plays our Australian teenager
Shekinah - 41st at this stage
DAY 2:
A tough day's play for many, and at the end of play our Aussie players were experiencing some ups and downs.....David Eldar 9th, Bob Jackman 24th, Trevor Halsall 27, Karen Richards 66, and in Division B John Hamilton is 18th, Paul Richards 38, Shekinah Giffen 44, and Liz Jackman 54.
David Webb
from England is playing strongly and leads Division A by margin alone from
Mark Nyman,
with
Joel Wapnick
in third place.
Nigel Richards
is hovering in 10th place, and it will be interesting to see the top 8 at the end of Day Three - these 8 go through to play a series of finals on Day 4, with the top two at the end of this playing off on Day 5 (Sunday) for the title.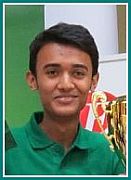 Moiz Ullah Baig, in 2013
DAY 3:
Here's a story of disappointment from the tournament -
Moiz Ullah Baig
from Pakistan missed out on qualifying for the Div A finals when he lost Game 24 by just one point - a win here would have seen him playing in the Finals...a great effort from the 2013 World Youth Scrabble Champion! And here's how he looked in 2013!
Many of the fancied players have failed to make the finals, including
Nigel Richards (NZ) and David Eldar (Australia).
Here are the eight who will do battle, and how they finished the 24 qualifying rounds....
Mark Nyman (England) 19 wins, David Webb (England) 19, Allan Simmons (Scotland) 18, Robert Robinsky (USA) 17, with the next four on sixteen wins - Brett Smitheram (England), Adam Logan (Canada), Lewis Mackay (England) and Joel Wapnick (Canada).
And here are the top 8 finishers in
Division B: Abdullah Abbasi 19, Anand Buddhev 17, Mohamed Kamara 17, Tariq Pervez 17, Sandy Nang 17, Jack Mpakaboari 16, Howard Rayner 16, and Daniyal Sanaullah 16.
Good luck to all finalists, and to those who plan to take part in the One Day Saturday event!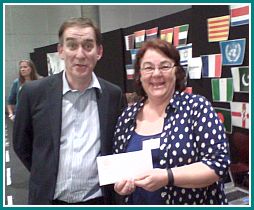 Karen Richards receives her trophy for
placing first on Saturday
DAY 4:
in the one day Saturday Tournament
Karen Richards (Australia)
swept all before her, finishing on seven wins and winning on margin from three others on seven - Winter Winter, Gerry Carter and Martin Teo - well done, Karen!
Div B: Daniyal, Jack, Sandy and Howard
won their quarter-finals to advance to the semis, with Jack victorious against Daniyal, and Sandy winning her match against Howard.
Division A:
in the quarter finals
Adam Logan
triumphed over
Allan Simmons
2-1,
Mark Nyman
won against
Joel Wapnick
2-1,
Brett Smitheram
beat
Robert Robinsky
2-0, and
Lewis Mackay
was victorious against
David Webb
2-1.
The semis
were the best of five games, and in these
Mark Nyman
won against
Adam Logan
3-2, and
Brett Smitheram
accounted for
Lewis Mackay
3-2. Both were tough matches, and now one way or another the 2016 Champ will be a Brit, a great effort indeed!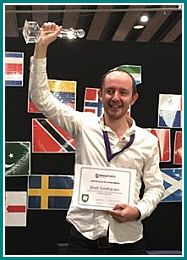 Happy Champ, Brett Smitheram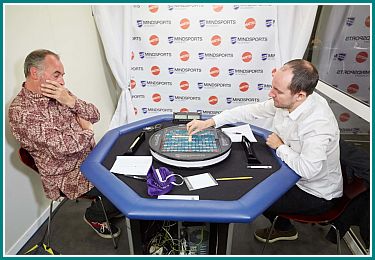 Mark considers his move during the final against Brett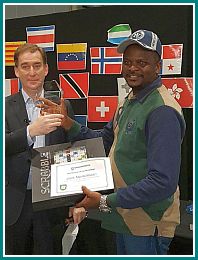 Jack Mpakaboari with his trophies
DAY 5: The Finals:
Division A:
there was great interest in the final with many following the games around the world, and the outcome was a brilliant win to
Brett Smitheram 3-0 against Mark Nyman.
The highlight of the third game was a nine-timer played by Brett -
BRACONID for 176 points
, which put the game out of Mark's reach - congratulations to you both, such brilliant play from two very great Scrabble players!
Division B
saw a convincing victory to Nigeria's
Jack Mpakaboari,
winning 3-0 over
Sandy Nang
from the USA. Congratulations, Jack, scrabble in Nigeria is going from strength to strength!
Well done to all who put so much time in to running this prestigious event, especially those who laboured long into the first night to transfer the data from the supplied program, which wasn't working well, to John Chew's TSH program which enabled the rest of the tournament to move along smoothly. Thank you to all involved!
The Winter Pick Me Up Tournament ~ August 21, 2016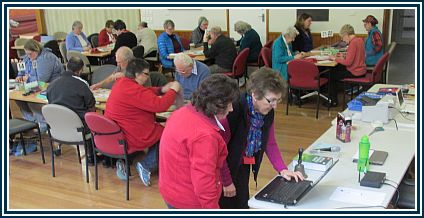 Play has started - Betty Egan &amp Dominica Krstic checking a word
This enjoyable tournament was run by the
Victorian Committee
to fill a gap in the calendar, and to give our members an extra game of Scrabble in August. Fifty-four of our regular players came to contest the four sections offered......thank you for supporting this event. Seven games were played, and as always competition was brisk!
Gayle Cameron
did a lovely job of keeping us fed and watered, and also giving our Standby Player Norma Fisher (who unfortunately wasn't needed to play to even up the numbers) some invaluable practice in preparation for the State Team Challenge, taking place here in Melbourne next month.
Carol Johnsen
attended early to help with setting up, and our very capable computer operator
Amy Hutchinson
did a great job on the technical side - thanks, everyone, including those who helped with setting up, and with packing up at the end of the day.....your help is really appreciated.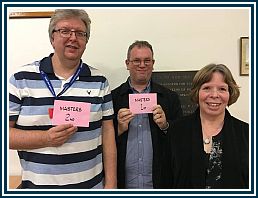 The Masters crew: Alan Burn, Nick Ivanovski
&amp Gwen Lampre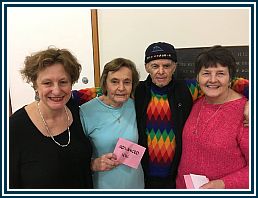 Advanced winners: Janet Bau, Lorraine
Thomas, Rod Casey &amp Dianne Gibson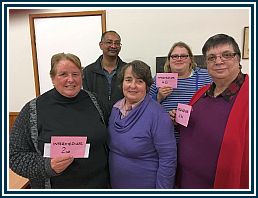 Inter: Kris Howat, Siva Sivapalasundram,
Sandra Masel, Liz McKean &amp Paula Messer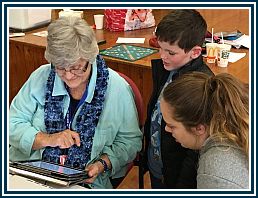 Some of the support crew - Marj Miller,
with Oscar and Amy
MASTERS
was won by
Nick Ivanovski
who had a great day, winning all seven games and scoring
621
to take out the High Game award. Second place was filled by
Alan Burn
, followed by
Gwen Lampre
, with both winning four games.
Mary McMahon's
moment of glory was her play of
SLITTIER for 113 points
which secured her the High Word award. Nice one, Mary!
ADVANCED
saw our evergreen player
Rod Casey
finish on top with 6 wins, separated only by margin from
Janet Bau
who has now moved up a section with her excellent play.
Dianne Gibson
was surprised to find herself in third place on four wins (she thought she had only won three).
Rod Casey
scored
612
to win the High Game award, and the High Word award went to
Lorraine Thomas
for her play of
HEROINE for 102 points.
INTERMEDIATE
was won by
Sandra Masel with 6 wins
, clear of
Kris Howat
on 5 and
Siva Sivapalasundram
on 4 wins - Siva is gradually working his way back to his former rating, but its proving to be a big challenge for him, as it is for us all! The High Game award went to
Elizabeth McKean
for her score of
499
(well done Liz, especially when you were playing up from Recreation!)
Elizabeth
also shared the High Word award with
Paula Messer,
both words scoring
88 points
- Paula played
ZIPPERS
, and Liz played
PROVIDE
.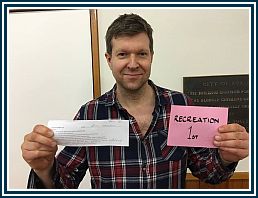 Recreation winner John Metcalf, happy to
receive a prize and a Play-up Certificate!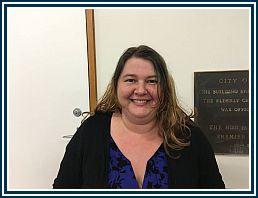 Christie Godby, delighted to take second
place in Recreation, and High Game!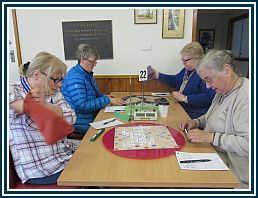 Play in Rec: Lynne Goodinson v. Rena Aitken,
Trish Magee v. Del Stitz at the far board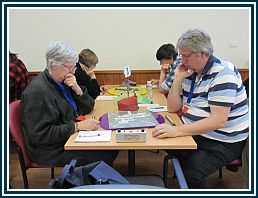 Front: Angie Pearse plays Alan Burn,
with Gwen Lampre playing Mary MacMahon
RECREATION
was by far the largest section, and it was a big challenge to gain a placing - first was
John Metcalf
on 6 wins, followed by
Christie Godby
also on six, with
Trish Magee
third on five wins, good efforts from all! The High Game prize went to
Christie
for her score of
495
, and
Christiane McCann
found
SKYTING for 104
points to claim the High Word Prize.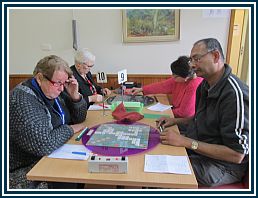 Kris Howat plays Siva Sivapalasundram, and
Glen Chandler plays Dianne Gibson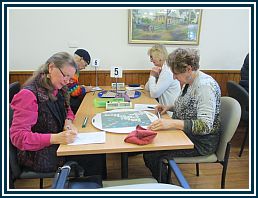 June Valentine plays Janet Bau, with Rod
Casey playing old friend Sylvia Galloway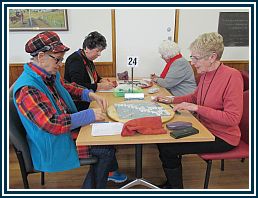 From left: Balada Catanchin, Marisa
Nuccitelli, Carole Eden and Dorothy Hunt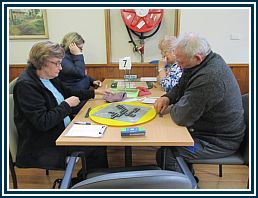 Lorraine Thomas plays Noel Coulter, with
Lainie Mercieca playing Katie Rowe
There were some
impressive ratings gains
on the day, with
Janet Bau
topping the list on
+56, Rena Aitken +46, John Metcalf +44, Fay Boxshall +43, Nick Ivanovski +41, Trish Magee +38, Sandra Masel +38, Rod Casey +35 and Christie Godby +30.
Well done to all, and thank you to all for the spirit in which the tournament was played, it was a pleasure to be the Director!
Go to the top
The 2016 Victorian Country Championship ~ Saturday August 6th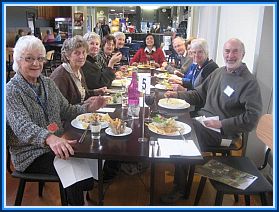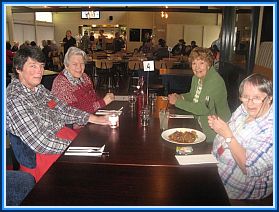 This event was again held at the comfortable and welcoming
Daylesford Bowling Club
and was contested by sixteen of our country players - to qualify to play in this event competitors must live outside a radius of
40 kilometres
from the centre of Melbourne, and it gives those who play the opportunity of meeting with and competing against their friends from surrounding areas.
Once again
Mary McMahon
took on the role of Organiser and Tournament Director, with help from
Norma Fisher
. Thank you both for your efforts, Mary and Norma, and thank you to
Khwanjai Thammaping
for the photos, they are appreciated.
A lovely leisurely bistro lunch is always available for the players who wish to partake, and this was enjoyed by all in the downstairs dining room, providing a welcome break from the stressors of the tournament!
In
Division A Norma Fisher
emerged the winner, followed by
Angie Pearse
and
Mary McMahon
in second and third places respectively.
Peter Bauer
showed his strengths by winning the High Game (559), and tying for the High Word with his play of BINDIEST for 131 points.
Heather Long
equalled this by playing ELECTION, well done to you all.
Division B
saw victory to
Robin Dettmann
ahead of
Marlene Ellis
and
Marjorie Clark,
with first-time player and new member of the Ballarat Club
Tessa Knight
earning the High Game Award with a score of 538, and the High Word went to
Robin Dettmann
for her score of 89 points. Well done, everyone!

Norma Fisher, with the very attractive
perpetual trophy

Div A: Peter Bauer, Norma Fisher, Mary McMahon,
Angie Pearse, Heather Long

Div B: Tessa Knight, Robin Dettmann, Marlene
Ellis, Marjorie Clark
To see the full results of the 2016 Country Championship click here
The Trans Tasman Championship - Fri/Sat/Sun August 5/6/7 in Adelaide, South Australia

The Australian Team, from left: John Holgate, Adam Kretschmer, Rocky Sharma, Tony Hunt, Nick Ivanovski, Daniel Piechnick, Karen Richards, Ron Baginski,
Esther Perrins, Bob Jackman, Russell Honeybun, Alastair Richards, Victor Tung, Stephen Mooney Pursell and Trevor Tao.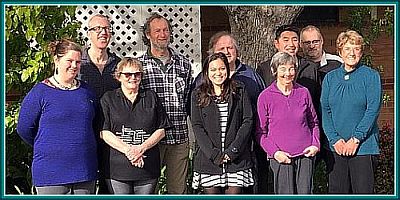 The New Zealand Team, from left: Anderina McLean, Nick Cavenagh,
Lynn Wood, Murray Rogers, Lyres Freeth, Patrick Carter, Liz Fagerlund,
Lawson Sue, Howard Warner and Glennis Hale
This selective event takes place every two years, with the host country alternating - this year its being played in Adelaide in South Australia, with Barry Harridge directing events and keeping us up to date.
The format has changed, with ten New Zealanders and sixteen Australians playing an unrestricted round robin. Games played between the two countries will count towards the Team Tallies, and there will also be an individual winner.
To follow the ups and downs of the tournament and the Team standings go to Barry Harridge's website - click here
There are also some games being posted by Oliver Jenner O'Shea - click here
The venue is the South Australian Bridge Association, 243 Young Street, Unley, and there will be extra tournaments on Saturday and Sunday for extra players who wish to play.
At the end of
DAY ONE Australia lead New Zealand 30.5 games to 19.5 games,
and the individual leader is Russell Honeybun from Western Australia on seven wins, a game clear of eight players all on six wins - Alastair Richards, Howard Warner, Esther Perrins, Patrick Carter, Ron Baginski, Bob Jackman, Daniel Piechnick and Lawson Sue - a very tight tussle indeed!
About lunchtime, on Saturday - 9 games to be played today!
After Round 12
Australia leads New Zealand - 46.5 to 29.5, and in the individual event Russell Honeybun and Ron Baginski lead the field on 10 wins, but are under serious threat by the followers - Alastair Richards, Esther Perrins and Daniel Piechnick on nine wins each, with Lyres Freeth, Howard Warner and Tony Hunt on eight wins - watch your backs, Russ and Ron! And go, Team Australia!
The end of DAY TWO - 8 games to come tomorrow, 17 completed!
The gap has widened somewhat between the rival countries, with the Australian team ahead of New Zealand 68 games to 42.
The individual comp sees the highest rated player filling top spot, namely Alastair Richards on 14 wins, followed by Ron Baginski on 13.5, Daniel Piechnick 13, Lyres Freeth 12.5, Russell Honeybun and Esther Perrins both on 12, Howard Warner and Bob Jackman on 11.5 and Trevor Tao on 11 wins. Expect some movin' and shakin' tomorrow, anything could happen!
The end of DAY THREE
- the tournament is over, and
Australia emerge the winners on 96 games to 64,
well done to the Oz Team. In the individual standings
Alastair Richards (Aus)
has deservedly finished in first place on 20 wins in a closely fought finish - in second place, and just half a game behind was the rising star from
New Zealand Lyres Freeth
, who has collected many respected scalps along the way - I think this young lady will go a long way on the World Scrabble stage, as well as in New Zealand! Next four placegetters were
Daniel Piechnick (Aus), Howard Warner (NZ), Esther Perrins and Trevor Tao,
both Australian players. Well done to everyone, and well done to
Barry Harridge
in his role as Tournament Director, Webmaster, photographer and software programmer. To the best of my knowledge the tournament went without a hitch, so well done to Barry and the organising team from South Australia, including Oliver Jenner O'Shea and everyone working behind the scenes, all have done a great job, as always.
To view the full results of the 2016 Trans Tasman Challenge in the Australian National Archive click
HERE

Lyres Freeth and Alastair Richards
with their cups


1: Alastair Richards, OZ - 20 wins,
margin +2090

2: Lyres Freeth, NZ - 19.5 wins,
margin +1487

3: Daniel Piechnick, OZ - 18 wins,
margin +1025

4: Howard Warner, NZ - 17.5 wins,
margin +1292

5: Esther Perrins, OZ - 17 wins,
margin +1037

6: Trevor Tao, Oz - 17 wins,
margin +626

7: Ron Baginski, OZ - 15 wins,
margin +258

8: Russell Honeybun, OZ - 15 wins,
margin +1060

9: Bob Jackman, OZ - 15 wins,
margin +338

10: Nick Cavenagh, NZ - 15 wins,
margin +185
Go to the top
Fundraising tourney to assist the McKinnon House residents have a holiday! July 1, 2016

A great photo of the players and the helpers! Click the photo to enlarge...
Khwanjai Thammaping
works with Fili and Joyce and the residents at McKinnon House, and all are planning an end-of-year trip to Phillip Island, so this fun tournament was Khwanjai's way of raising some funds to help them achieve their dream - apparently some have been speaking about this plan for up to ten years, so we hope that the assistance of our generous scrabble players goes some way to helping them get there! Thanks to you all. A stall and raffle helped swell the funds, and some of the residents visited after lunch for some social scrabble, and it was lovely to meet such strong and courageous people.
Lovely food was served throughout the day, including some of Khwanjai's great specialty dishes shared at lunchtime! The players were divided into three sections, and all sections were keenly contested - some highlights of the day included Geoff Wright winning all six of his games in Division A, Sandra Masel winning five to take out Division B, and John Metcalf also winning five to win Division C, his first win in any tournament. Well done, everyone!

Two of our visitors on the day, Eloise with
her mum Penny

Division C: John Metcalf, Eileen Mills,
and Marlene Ellis

Div B: Betty Egan, Siva Sivapalasundram,
Sandra Masel and Lorraine Thomas

Division A: Norma Fisher, Marj Miller, Julie
Belle, Mary McMahon and Geoff Wright
Division C
saw John first, with Marlene Ellis in second place and Eileen Mills third. Both High Game and High Word went to Marlene Ellis who scored 553, and played PEACHING for 98.
Div B
saw Sandra victorious, with Lorraine Thomas in second place followed by Siva Sivapalasundram third. Betty Egan scored 520 to win High Game, with Sandra Masel winning High Word (LEVERAGE for 122 points).
Place getters in Div A
were Geoff first, Marj Miller second, Julie Belle third, and High Game was played by Norma Fisher (541) and the High Word went to Mary MacMahon (SHALIER, 103 points).
Notable ratings gains
were achieved by Geoff Wright +36, Laura Khan +34, John Metcalf + 29, Marj Miller +26, Sandra Masel +24, Elize Plaganyi +23 and Eileen Mills +20. Laura and John continue to rise steadily up the ratings ladder - well done to all, and thank you to Khwanjai for organising such a pleasant day, we did appreciate it!

Organiser Khwanjai Thammaping chats with
her supervisor, Fili.

Friends Mark Reed and Marisa Nuccitelli
during their game

Julie Belle v Mary McMahon in front, with
Marj Miller &amp Norma Fisher at the next board

Marlene Ellis plays Eileen Mills, with
John Metcalf and Lorna Patching next door
To check the full results of the 2016 McKinnon House Fundraiser click
HERE
The Matchplay Kickoff Tournament ~ July 17, 2016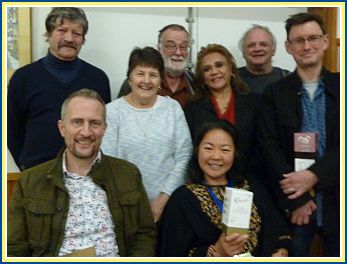 Winners on the day - in front, Andrew Fisher &amp Khwanjai
Thammaping. Back: John Rider, Dianne Gibson,
Barry Harridge, Lynn Weaver, Noel Coulter, Trevor Halsall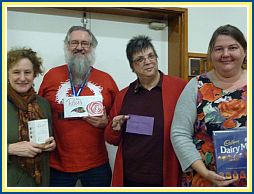 Ratings Band Winners - Janet Bau, Rob York,
Paula Messer, Christie Godby
The Match Play kicked off in style on 17 July with our highest player attendance in 7 years!
48 players vied for 8 positions in the knock out stages, where all the finalists get cash prizes. In addition, there were non-cash prizes to hand out on the day - and we are very thankful for a donation of 3 boxes of chocolates by Lainie Mercieca to bring the prize total up to 17!
To the Scrabble, Andrew Fisher went through the Kick Off undefeated. Trevor Halsall took out the high game and high word with a 600+ game and a 9 timer (as was the case last year as well!). There were many records that came out of the event: Trevor's 622 is the 4th highest score in Australia this year to date. It featured two 9 timer plays (FOOTLERS and ALLOTTEE), something that is very rare in Scrabble tournaments! In that game, Norma Fisher scored 517, which is this year's (and all time) highest losing score. Their 1139 is the highest aggregate game score (and 2nd of all time in Australia).
The 8 who are proceeding to the knock out stages are (in position order on the day) Andrew Fisher, John Rider, Lynn Weaver, Trevor Halsall, Noel Coulter, Khwanjai Thammaping, Dianne Gibson and Barry Harridge. The knock out fixtures will be sorted shortly with a venue being sourced for the eventual final later in the year. Thank you to everyone for making it an absolutely wonderful day!
Many thanks, Nick

Tournament Organiser and Director, Nick
Ivanovski - thanks, Nick!

Players on the day, Lynn Weaver, Lorna
Patching &amp Laura Khan

Their game over, Angie Pearse and Anne
Menheere tidy up

Khwanjai Thammaping with her chocolates -
Khwanjai is running our next tournament!

An Amazing game - Trevor Halsall 622 plays
Norma Fisher 517 - Click photo to enlarge

Enjoying the tournament - Trish Magee,
Christiane McCann and Laura Khan

John Rider concentrates on his game against
Dominica Krstic


First plays second place, Andrew Fisher v
Trevor Halsall, as always a serious challenge
Thanks to Nick Ivanovski for the above report, and to Khwanjai Thammaping and Nick for the pics! To check the full results of the 2016 Matchplay Kickoff click
HERE
Go to the top
Youth Fundraising Tournaments ~ Sunday June 26, 2016

Balada Catanchin v John van der Schoor,
Pranav Srivatsan v Oliver Podesser

Annette Casey plays Fay Boxshall, and
Rena Aitken plays Rebeccah Booth

Natasha Podesser plays Mary McMahon, and
Trevor Halsall plays Nick Ivanovski

Theme word prizes were given out, and Elize
Plaganyi won one of them!
Here is a report from co-tournament director, Carol Johnsen, thanks, Carol:
Another great effort for raising funds to assist our young players competing in interstate and international events. We raised $773 - with grateful thanks to
Jack Miller
for volunteering to do the kitchen and to
Elaine Capewell
for her scrumptious samosas. It was a good turnout for a winter's day in Melbourne -
48 players
competed in the
7-game tournament
and
8 players
competed in the
concurrent 4-game tournament
held in the afternoon. The 4-game tournament is an innovation in an attempt to (a) lure back players who are no longer able to do the full day; or have commitments in the morning; and (b) to lure "newbies" onto the tournament scene.
Nick Ivanovski
has done a wonderful job of putting it out there on Facebook about our tournaments. However, there were no novice players on the day. But the tournament was successful and seemed to work in well with the 7-game event.

Winners of Division A - Trevor Halsall, Nick
Ivanovski and Gwen Lampre


Division B Winners - Paula Messer, Rob York,
John Rider, Cheryle Jerram

Division C's Clever Players - Liz McKean
and Marisa Nuccitelli

Winners in the afternoon Tournament -
Dianne Gibson and Rod Casey
No-one scored 7 wins on the day which goes to show the excellent competition we have in Victoria.
Trevor Halsall
triumphed in
A Section
with an outstanding margin - 640 points in front of the 2nd place-getter - shows how important it is to keep fighting for those extra points. Trevor also scored
212 for IRIDIZED
(record High Word for 2016 is 248 for SILOXANE held by David Vanzyl from W.A., played at the 2016 National Champs). Congrats to
John Rider and Marlene Ellis
, respective winners of B & C Sections - both with 6 wins; and to
Rod Casey
, winner of the 4-game tournament with 4 wins. Other High Words for the day were played by
Paula Messer
- PENALISE for 149 points in Div B, and
Marisa Nuccitelli
played INQUEST for 120 points in Division C. In the afternoon event
Dianne Gibson
played TURTLES for 94 points, the best of the eight players for the day.
To check the full results of the two Fundraisers click
HERE (A)
and HERE (B)
Victoria's Player with the Highest Rating Gain over 2015-2016 is John Metcalf!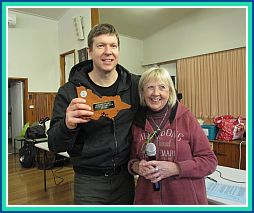 John Metcalf with his award, with
President Carol Johnsen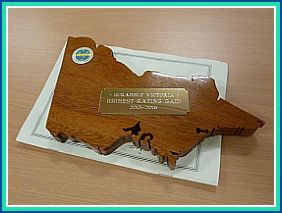 The traditional award, a handcrafted map of Victoria,
carved by Trevor Barraclough.
This accolade is awarded annually to the Victorian player who has gained the most ratings points over the calendar year from the beginning of June to the end of May each year, and players must have been included in the National Ratings system for the whole 12 month period to qualify for this award.
This year's winner is
John Metcalf,
who improved his rating from
500 to 819,
a whopping gain of 319 points, well done, John, this is a great achievement indeed.
Next in line, of those who qualified, was
Rob York with a gain of 172
, followed by
Mythili Rudra +153, Trevor Halsall +147, Mal Eden +146, Elizabeth McKean +145 and Patrick Morgan +135.
Well done to you all, and to see the full details of the High Ratings Gains and also Tournament Attendance, click
HERE
Andrew Fisher is the 2016 Victorian Scrabble Champion!

Our new Victorian Champion, Andrew Fisher,
from Victoria, Australia!


The happy winners: Nick Ivanovski, Ayorinde Saidu, Joanne Craig, Esther Perrins, Mohammed Hegazi,
Paula Messer, Andrew Fisher

After three tough days of Scrabble® and 24 hard-fought games,
Andrew Fisher
became the Vic Champ for the fourth time - congratulations, Andrew, another great win!
The field comprised
36 keen players
and a considered decision was made to have two resets to ensure the best possible contest, and this meant that some players played each other three times, leading to some great rivalries.
Carol Johnsen
welcomed
Ayo from Nigeria
(see below),
Lois Binnie
back for a visit from her home in New Zealand,
Kevin Meng
who is listed as an overseas player but has been studying in Melbourne, and several interstate players - five from New South Wales, four from Queensland, two from South Australia, and one from Tasmania. Thank you all for your support, as always it was great to catch up!
Going in to the last round
Andrew
and
Esther Perrins
were a game clear of
Ayorinde Saidu,
so winning the last game would decide the winner - Ayorinde's superior margin would have seen him declared the winner if both Andrew and Esther had lost, but as it unfolded Andrew won his final game to ensure the win, whilst Ayorinde also won, and Esther lost to her fellow New South Wales player Joanne Craig.
| | | | |
| --- | --- | --- | --- |
| Nick Ivanovski plays Andrew Fisher | Lois Binnie versus Ayorinde Saidu | Alan Burn plays Esther Perrins | Joanne Craig, nearing endgame |
Andrew won 19 of the 24 games played
, losing to
Esther Perrins twice, Ayorinde Saidu, Carmel Dodd and Nick Ivanovski,
the latter loss coming after a run of nine wins from Game 14-22.
Ayorinde Saidu
was a welcome visitor from
Nigeria
and enjoyed his tournament, placing second behind Andrew and losing only to
Andrew twice, Esther Perrins, Carmel Dodd, Chris Scholten and Norma Fisher.
Well played, Ayo!
Esther Perrins
filled third place, and had a good chance of becoming the Champion with strong play throughout the event, losing to
Ayorinde twice, Gwen Lampre, good friend Joanne Craig twice, and Andrew Fisher.
Well done Esther!
Victoria hasn't had a female Champ since 1988, but I'm sure it will happen soon! To check out the previous winners
click here
Prizes were given down to fifth place, and fourth place was filled by a happy
Nick Ivanovski,
followed by
Joanne Craig
in fifth spot. Well done to you both!
Ayorinde Saidu
had a wonderful score in Game 15, winning the
High Game Award
with a grand total of
623.
This overtook Norma Fisher's High Game score of 608, which had stood for almost two days! The
High Word Award
was won by
Mohammed Hegazi,
who played
UNVARIED for 158 points
early on the first day, and this stood for the remainder of the tournament. The award for the
High Rating Gain
over the three days was won by
Paula Messer, who gained 75 points
- well done, Ayo, Mohammed and Paula!

Norma Fisher, Roberta Tait and
Rhys McGuckin


Khwanjai Thammaping plays Elizabeth
McKean


Siva Sivapalasundram plays Sandra Masel,
Jane Taylor plays Rob York


Players enjoying Khwanjai's yummy
treats at lunchtime on Monday

Carol Johnsen
did a great job as Tournament Director, keeping everything moving along smoothly, and everyone was very well fed by our caterer
Julie Belle
- thanks Julie, your efforts were greatly appreciated. Also thank you to
Barry Harridge
who stood by as the spare player for the event - Barry managed to get a fair amount of computer work done, but as there was neither illness amongst the players, nor dummy-spits, he didn't play any games - thanks, Barry! Thanks also to all who helped in many ways, including sixth-placed
Norma Fisher
who quietly helps so much in so many areas.
We trust that all who attended enjoyed their time with us, and to check the full results of the 2016 Championship in the National Archives click
HERE
The Annual Queen's Birthday Tournament, June 13, 2016
Forty-six keen players turned up on the Queen's Birthday holiday to contest this annual event, divided into two sections and playing six games. We welcomed new player Carol Rollmann to her first tournament, and Carol enjoyed her day, winning two games and meeting many new people. It was good to see Jimmy Scarff playing after a break, and Rene and Jeff Chelton visited from New South Wales to take part - lovely to see you, Cheltons! Amy again did a very capable job on computer duty, thanks Amy, and thanks to all who helped with the organisation, and of course thanks to Julie Belle for the lovely food.

Cheryle Jerram receives her first prize from
President Carol Johnsen


Harper with his mum Gabrielle Pestinger,
worthy winner of Division B


Our new player on the day, Carol Rollmann,
a member of the Rosanna Scrabble Club


Norma Engel, seen at left with Marj Miller,
enjoyed her day in Division B, placing third

Division A saw a fine performance from Cheryle Jerram, who won five games and finished ahead on margin from Dianne Davis and Katie Rowe, both on five wins. Cheryle also collected the High Game award for her great score of 481, and originally Lainie Mercieca played RERENTED for 122 points, well done, Lainie - Dianne Davis later confirmed that she had played QUAILED for 123 points, so Dianne will receive her award at a later date.
In Division B Gabrielle Pestinger played great Scrabble to place first, winning five games and finishing ahead on margin from Ann Goodwin and Norma Engel, well played everyone. This was Gabrielle's first big win, and no-one was more pleased for her than son Harper.....except perhaps Gabrielle herself! Balada Catanchin recorded 479 points to take out the High Game award, and Gayle Cameron's lovely play of ZIPPERS for 109 points won her the High Word award.

Christie Godby and Rob York, packing up
at the end of the day


Jimmy Scarff plays Rene Chelton from New
South Wales, with Lorraine Thomas


Some of our loyal Victorians - Trish,
Christiane, Lynne, Eileen, Laura, Elize


Trish Magee in the amazing jacket, lent to
Khwanjai by Pat Schuberg from New South Wales!

Excellent ratings gains were achieved by Katie Rowe +44, Cheryle Jerram +41, Gabrielle Pestinger +41, Nicole Lowe +38, and Rena Aitken +36.
Congratulations to you all,and thank you for the spirit in which you played your games, I thought it was a very pleasant tournament indeed!

Khwanjai in the scrabble coat,
with Dominica Krstic


Anne Menheere, Lina Camilleri,
Norma Engel, Marjorie Clark


Dorothy Hunt plays Chelaka
Paranahewa


Friends from the Greensborough/Watsonia
Clubs, Marisa Nuccitelli &amp Angie Winkler

To check the full results of the 2016 Queen's Birthday Tournament click
HERE
Go to the top
The Cranbourne Tournament ~ May 22, 2016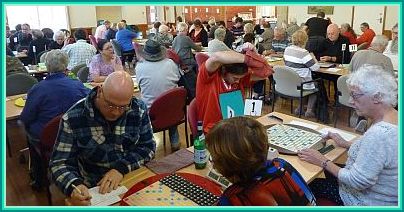 Game 2 about to start - thanks to Nick Ivanovski for some of the pics.
Many thanks to Tournament Director Katie Rowe
for the following report, it is appreciated!
Despite a number of players ringing to cancel in the early morning, we still managed a field of
56
for the Cranbourne tournament on Sunday 22 May, and it began in good time which was a great start for the day. We were pleased to welcome
Richard Birch
of ATB fame from New South Wales, and
John Hamilton
from the ACT.
Cranbourne Club members
outdid themselves as usual with some great snacks throughout the day, organised by Elaine Capewell who also played as the standby player.
My heartfelt thanks to Marj Miller and Barry Harridge for help with the computers. I learned some new tricks with the program which I hope to remember for next year. Throughout the day there were spot prizes for words related to
SPACE, MUSIC, the MILITARY and TRANSPORT
which attracted some rather unusual words.

Great Recreation winners: Balada
Catanchin, Elize Plaganyi, Liz McKean


Best in Inter: Glen Chandler, Dominica
Krstic, Dorothy Rice, Paula Messer

Brilliance in Advanced: June Valentine,
Alan Burn, Dianne Gibson


Magical Masters: John Hamilton, Gwen
Lampre, Nick Ivanovski, Norma Fisher

Recreation Section
was won by
Laura Khan
with 6 wins and a margin of 342. Laura played her 51st game today so is no longer Provisional, and is going to go far with these sorts of results. Close behind was
Liz McKean
in 2nd place and
Elize Plaganyi
3rd.
Trish Magee
had a cracker of a game to take the High Game prize with 462 points, and
Balada Catanchin
played
STANZAS
for 103 to win High Word.
In
Intermediate Dorothy Barraclough
won 5 games with a margin of 258 to take out 1st place,
Dominica Krstic
came in 2nd, also with 5 games, and
Glen Chandler
won 5 games to come in at 3rd.
Dorothy Rice's
High Game prize was awarded for a score of 486, and
Paula Messer
played the odd word
DUNNIER
for 95 to win the High Word prize.
Advanced: Dianne Gibson
had a great day with 6 wins and a margin of 333 to win in the
Advanced Section
, and she also took home the High Word prize for
FAIRIES
(89).
Alan Burn
was just behind on 5 games and a 357 margin, and High Game of 514, with
June Valentine's
5 games and 99 margin taking out 3rd place.
In
Masters Norma Fisher
flashed into 1st place in the last game, winning 6 of her 7 games with an impressive margin of 380.
Gwen Lampre
was a close 2nd, only the margin separating the top two. Gwen won 6 games and her margin was 235. Our Canberra visitor,
John Hamilton,
won 5 games and took out 3rd place, as well as the High Word award for
ENTWINES 158
.
Nick Ivanoski
delighted his little son Oscar when he played the High Game for a massive
590.

Future stars! Gabrielle Pestinger plays
John Metcalf, under close scrutiny!


Lovely plays: John Hamilton's High Word
ENTWINES Click photo to enlarge

Mum and Daughter Rena Aitken and
Jenny Brysha, with Geoff Wright

Visiting from NSW, Richard Birch, Editor
of our Scrabble Mag, the ATB

Thanks to Katie Rowe, Elaine Capewell and all the Cranbourne members
for their efforts in organising a lovely tournament, it was appreciated by all who attended! The Club meets on Wednesday evenings at 7.00 pm at the Cranbourne Community House, 49 Valepark Crescent, Cranbourne, and the members would love to make you welcome......
To check the full individual results of the Cranbourne Tournament click
HERE
Go to the top
LANGWARRIN CLUB NEWS - a fun night of Scrabble!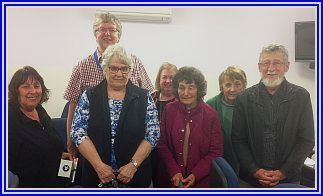 From left: Krina Clark, Alan Burn, Katie Rowe, Pat Judd,
Shirley Walker, Brigid Murphy, Peter Attwood.
As a departure from our normal club nights we had a Challenge on Tuesday May 10th when two teams of seven players competed, with Alan Burn's Aces versus Elaine Capewell's Experts.
Each player played three games. Teams were evenly matched based on ASPA(Vic) and our own club ratings, and the result proved just that, as the last match was the decider! At the end of the night Alan's Aces won with 11 games to 10 against Elaine's Experts, well done Aces!
The High Game was won by Dorothy Rice [450], and High Word went to Peter Attwood with "Seating" [92]. A very popular night!
Thank you to legendary Langwarrin member Geoff Gittus for this report, and to the Club Convenor Mardi Healy for the photo, all news is appreciated! If you'd like to join the Langwarrin Club players for some fun Scrabble don't hesitate to turn up at the Langwarrin Community Centre, corner Warrandyte and Lang Roads, at 7pm on any Tuesday - you will be made very welcome indeed!
Ozzies at the Malta International Scrabble Open (MISO), May 2016!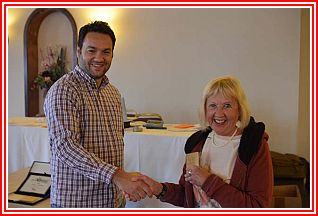 Nicky Vella-Laurenti presents Carol Johnsen with
her prize - Division A Rating Rank: 1st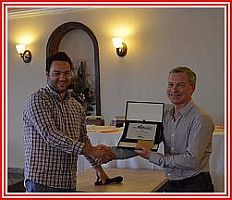 Nicky Vella-Laurenti, President,
with Champion David Webb
Seven keen Australians travelled to Malta to compete in the three tournaments available, which included an Early Bird event, and two three day events....Division A (The Championship), and Division B. Top placings in the Championship were filled by David Webb from England and Evan Cohen from Israel with local David Delicata placing third.
The six who played in the Championship were Carol Johnsen 4th (great result, Carol!), Paul Richards 13th, Karen Richards 18th, John Barker 19th, Heather Long 25th and Angie Pearse 28th. Peter Bauer represented Oz in B, and placed an excellent eighth with 14 wins - well done, everyone!
To visit the very informative MISO website click
HERE
The Annual Nunawading Tournament, April 24 2016
(Thank you to the Nunawading Club Convenor Cheryle Jerram for writing this report!)
The Nunawading Club was delighted to welcome 74 players to our tournament, including Melburnian Mark Reed who was experiencing his first tournament, and visitors Ruth MacInerney from England and Dorothy Fields from Wollongong in New South Wales. Amy Hutchinson made her efficient debut as the computer operator, thanks and well done, Amy.

New player on the day, Mark Reed from the
Watsonia Club, who also plays online

Computer Operator Amy Hutchinson, who
is quickly learning on the job! Thanks, Amy.

Visiting from England, Ruth MacInerney who
placed sixth in Masters

Dorothy Fields enjoyed her day in Melbourne,
playing in Recreation
It was particularly encouraging to have a large number of Recreation players who will in time rise through the ranks. Delicious food, much of it homemade, was provided by Elaine Capewell and by Nunawading members, Geoff Shepheard and June Valentine. Special thanks are in order to our Tournament Director, Marj Miller, and to the other two stalwarts of the Scrabble community, Carol Johnsen and Norma Fisher, who arrived at the crack of dawn to set up play.

Masters: Frank Csarics (2), Natasha
Podesser (3) and Nick Ivanovski (1)

Advanced: Jenny Brysha (2), Dianne Davis
(1), Rod Casey HW, Kris Howat HG &amp HW

Happy Intermediate winners - Julie Alliston
(1), Oliver Podesser (2), Glenys Dettmann (3)

Recreation: Christie Godby (1), Gabrielle
Pestinger (2), Ann Goodwin (3)
16 Nuna Jenny DiD Rod Kris Two of our newer players did very well indeed with Christie Godby coming 1st and Gabrielle Pestinger coming 2nd in Recreation. Julie Alliston, another relatively new player, placed 1st in Intermediate, and Dianne Davis won a spectacular 7 straight games in Advanced; Kris Howat and Rod Casey, both in Advanced, had the best 'High Words' for the day with 140 for SANDIEST and RATIONED respectively; and Nick Ivanovski continued on his winning way in Masters. Highest game score for the day was achieved by Dorothy Barraclough, a lovely score of 522 points.
Thank you to you all for coming, and we'd love to see you at the regular Nunawading Club meetings, Tuesday nights at 7.00 pm at the Mitcham Senior Citizens' Centre, 16 Station Street, Mitcham - all welcome!
To see the full individual results of the Nunawading Tournament click
HERE
The 2016 Tristate Challenge at Tumut, New South Wales ~ April 16/17
The picturesque Tumut Golf Club was once again the venue for this annual challenge where 42 players from New South Wales, the Australian Capital Territory and Victoria vied for the perpetual trophy, a rotating scrabble board………NSW emerged the victors on 56.84 winning percentage, with the ACT placing second on 52.86, and Victoria following on 41.1……well done to our adversaries!
Bob Jackman, John Hamilton and Carol Johnsen acted as joint TDs and the 10 games ran smoothly. Thanks are due to John for working out and keeping a running tally of the percentage wins for each state.
The individual winner on 9 games was Joanne Craig followed closely by Bob Jackman (8) and Rocky Sharma (7), all from NSW. The best performing Victorian was Carol Johnsen on 7 wins, coming 4th. The High Game and High Word Awards were both won by Pat Schuberg (NSW) for her score of 569, and play of SIZZLER for 124 points.
It was great to see Christie Godby from Melbourne once again play in the Challenge and we hope that she will be able to play in more Melbourne tournaments. Christie's mum lives in Tumut and it is a great opportunity for her to see her daughter and grandchildren.

The bus travellers from Victoria - a safe
and happy trip, thanks to Nicole and Rob.

The happy winners: Joanne Craig, Rocky
Sharma, Pat Schuberg &amp Bob Jackman

Dining at the local R.S.L on Friday evening,
mostly Victorians!

The Tournament Directors: Bob Jackman (NSW),
John Hamilton (ACT), Carol Johnsen (Vic)
Regardless of the outcome of the tourney we all had a great time in beautiful Tumut with the weather being kind, the venue being spacious, and the surrounding golf course (with kangaroos) something to see.
Arie Holla and his wife Diana relate how after they had attended the Challenge in 2015 they did not leave Tumut until they had checked out the local housing market. They now live permanently in Tumut and are loving it!
Thanks are owed to the Tumut Scrabble Club members for providing the lovely morning and afternoon teas, to Glenys Dettmann who supplied the great photos, and to Bob Jackman who ably oversaw a concurrent club tournament for ten members of the Tumut Club, enjoyed by all.
The Victorians who travelled by a rented bus are grateful to co-drivers, Nicole Lowe and Rob York, who did a fantastic job of getting us there and back and shuttling us between Tumut township and the golf course.
We look forward to visiting Tumut again next year!
To see the full individual results of the Challenge click
HERE

Play in progress, with (L. to R.) Mal Eden,
Anne Schick, Carol Johnsen &amp Liz Jackman

Two of our Victorians who travelled to Tumut,
Carole Eden and Angie Pearse

The Vic bus, with trusty drivers Rob York
and Nicole Lowe - well done to you both!
Go to the top
Victoria's Trevor Halsall is the 2016 Australian Scrabble Champion!
And South Australia's Larrie Strautmanis wins the Plate!

The Champion, Trevor Halsall -
his previous victory was in 1994!

The Plate winner, Larrie Strautmanis!
A great performance indeed


In charge! Tournament Directors
Wilma Vialle and Barry Harridge


Daniel Piechnick &amp Andrew Fisher with
Oliver Jenner-O'Shea using Quackle
DAY ONE: Jane Taylor,
the President of the South Australian Scrabble Association, welcomed the large field of players to Wyatt Hall at Pulteney Grammar School on South Terrace in Adelaide -
eighty
are playing in the Championship, and
seventy-four
are contesting the Plate. The timely arrival of many players had been threatened by industrial strikes at Australian airports, but it appears that all arrived safely and in good time!
The Tournament Directors are Wilma Vialle and Barry Harridge
, who is also the webmaster, and others are involved in publicising the event, particularly
Nick Ivanovski
and
Oliver Jenner-O'Shea.
Well done everyone.
Highlight of the first round
in the Championship was the game between
David Vanzyl (Western Australia)
and
Cheah Siu Hean (Singapore)
, which David won 534-462, great scores indeed. The real highlight of the game was
David Vanzyl's play of SILOXANE for 248 points,
which will possibly stand as the high word score for the entire event.
Various players
lead the Championship
during the day, including
Louise Love, Russell Honeybun, Barry Jordan, Daniel Piechnick, Cameron Farlow and Andrew Fisher,
but at the end of the day
Ryan Sutton from New South Wales
was the leader from
Daniel, Andrew, and Michael Tang from Singapore
, with all four on seven wins.
In the
Plate
the changing leaders were
Jeanette Hansen, John Rider, Margaret Gibson, Marion Merickel and Yvonne Edwards,
with
Betty Foreman
in first place at the end of the day,
followed by Yvonne Edwards and Larrie Strautmanis,
with all three on 7 wins. Day Two will be interesting!
DAY TWO - Easter Sunday
At the end of the day
Trevor Halsall from Victoria
lead the Championship by one game over
Daniel Piechnick from South Australia,
with
Andrew Fisher
a further 1/2 game behind. Daniel is in an excellent position with a far superior margin, so it will be a challenging final day.
In the
Plate local South Australian Larrie Strautmanis
is 1.5 games clear of
Marion Merickel from Tasmania
, with
Dorothy Barraclough from Victoria
a further 1/2 game in arrears. Good luck to all!
Here are some Day Two pics, thanks to Nick Ivanovski, Khwanjai Thammaping and Barry Harridge for the photos.
| | | | |
| --- | --- | --- | --- |
| Trevor Halsall v Nick Ivanovski Rd 16 | Plate Leader, Larrie Strautmanis | Victoria's Gabrielle Pestinger | Happy Marisa Nuccitelli |

Heather Long, concentrating



Glen Chandler &amp Paula Messer, at
the Victorian meeting table!

Working hard - Julie Belle



Dianne Gibson, delighted!


DAY THREE OF THE CHAMPIONSHIP: EASTER MONDAY, WHEN EVERYTHING IS FINALLY SORTED!
In the
Championship Trevor Halsall
had lead the field from Round 13, and in the first game of Day 3 managed a pivotal win over
Rocky Sharma from New South Wales,
winning by just one point. Various players threatened Trevor's lead throughout the day, particularly
Daniel Piechnick from South Australia
and
Alastair Richards from Queensland,
with
Andrew Fisher from Victoria
nearby.
At the start of
Round 23
Trevor was just a game clear of
Alastair,
but the outcome of several games saw Trevor relax with a 1.5 game lead over the field going into Round 24. With a win in this round
Trevor maintained his 1.5 game margin
to win the event with 19 wins, well done Trevor! Final eight placings were
Trevor Halsall (Victoria) 1st, Andrew Fisher (Victoria) 2nd, Ayorinde Saidu (Nigeria) 3rd, Alastair Richards (Queensland) 4th, Peter Kougi (Victoria) 5th, Esther Perrins (New South Wales) 6th, Daniel Piechnick (South Australia) 7th, and Nick Ivanovski (Victoria) 8th.

The Winners: Peter Kougi, Jyoti Chandna, Trevor Halsall, Oscar with dad Nick Ivanovski,
Ayorinde Saidu, Daniel Piechnick, Andrew Fisher and Esther Perrins.

Victoria was well represented, with 34 travelling to compete.
Well done, Vics!


Trevor relaxes after Round
23 - what a relief!


Fellow Victorian Andrew
Fisher, close behind!

Ayorinde Saidu from Nigeria,
third in a very tough field


Edie Mueller, winner of the
High Game Award


David Vanzyl with his High
Word Award


Jyoti Chandna, winner High
Rating Gain Award

Western Australia's
Edie Mueller
played a stellar game against
Martin Rose from Tasmania
, scoring
612
to win the
High Game
prize.
David Vanzyl's High Word play of SILOXANE for 248 points
stood the test of time and earned David the
High Game
Award. The award for the
Highest Rating Gain
in the Championship went to
Jyoti Chandna
from New South Wales for a gain of
105
points, just beating Trevor's rating gain of
101
. Well done everyone, what great results for you all.
THE PLATE, DAY 3!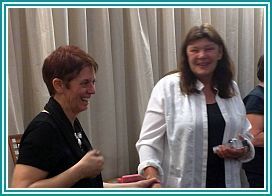 Carmel Dodd, part of the organising Committee,
with the Plate Champion, Larrie Strautmanis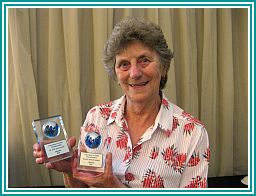 Victoria's Dorothy Barraclough with her
awards for second place and High Game
Larrie Strautmanis
from South Australia lead this event from
Round 15,
with her main threat coming from
Dorothy Barraclough,
from Victoria....these two placed first and second respectively, with Larrie on 18 wins, a game clear of Dorothy on 17 wins. Congratulations, Larrie, a great result for you!
Third to eighth places
were filled by
Caroline Scowcroft (Australian Capital Territory), Margaret Gibson (South Australia), Dianne Gibson (Victoria), Peter Bauer (Victoria), Rhys McGuckin (Queensland) and John Rider (Victoria).
The
High Game
Award went to
Lyndee Hill from South Australia
for her score of
560
, and
Dorothy Barraclough's
play of
SPELLING for 149 points
earned her the
High Word
award. The
High Rating Gain
prize also went to
Dorothy
for her amazing gain of
158 points
, just ahead of
Larrie
who picked up
145 points.
Congrats to all who won prizes, and well done to all who took part in both events.
Feedback re the event has been very positive, and players thank the
South Australian Committee
and helpers for their excellent running of these challenging tournaments, well done everyone!
To find links to many
annotated games
, see photos of the
players from each State
and details of the
Dream Team
click
HERE
And to see the
full results of both tournaments
click
HERE
The National Championship &amp Plate ~ March 26-28 ~ in Adelaide, South Australia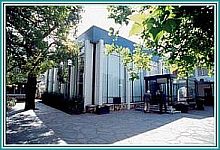 Wyatt Hall, the scene of the action!

There are
fifteen Victorians
competing in the
Championship
this year, including the defending Champ
Peter Kougi
and highly rated fellow players
Andrew Fisher and Trevor Halsall
, and we wish all participants the best of luck! Missing from the field this year are Victorians and previous champions David Eldar and Naween Fernando, you will both be missed. Also competing are six players from overseas, we hope you enjoy the tournament!
Nineteen Vics
are travelling to take part in the Plate, good luck to all, and enjoy! This number includes
four of our junior players
- to see more about their exploits click
HERE
To follow all the action (our thanks to Barry Harridge), click
HERE
Go to the top
THE ANNUAL LANGWARRIN TOURNAMENT ~ March 6 2016

The Langwarrin members ~ Gayle, Krina, Mardi,
Elaine, Alan, Geoff, Gwen, Chris, Carol, Dot.
Front: Shirley, Pam.

The Centre has been revamped,
and Janet Matthews and Heather
Iapozzuto enjoyed the vibes

Lunch! Fay Boxshall, Shirley Walker,
Laura Khan, Latha Weerakkody,
Lynne Goodinson, Christiane McCann

Julie Belle and Angie Pearse
relax in the newly fresh and
pleasant foyer
Thanks to Mardi Healy from the Langwarrin Club for this report!
It was our pleasure to welcome 47 Scrabble Victoria players, and Marg Harris-Walker from NSW to Langwarrin to play in our 16th tournament. We also welcomed novice player Alan Burn. Throughout the day, so many people came up to tell me how much fun they were having, and what a smooth and relaxed tournament it was. Of course that can only happen with a lot of hard work behind the scenes. Thanks so much to Geoff Gittus for all of his advice and preparation, and for helping set up the day before. Thanks to him nothing was forgotten. A huge thankyou to Gayle Cameron, Chris Radin and Krina Clark for looking after entries, and the financial side of things.
Thanks to all club members for bringing along such delicious food, and to Gayle and Pam for making sure the water was hot, and a variety of yummy goodies were available after every round of scrabble. All that thinking definitely requires brain food. Carol Johnsen did such a wonderful job coordinating matches and results, as well as keeping the technical side of things well and truly under control.


Happy Essendon Club players - Lina
Camilleri, Rob York, Norma Engel


Its always good to see these two!
Sylvia Galloway and Alistair Kane


Langwarrin folk...Geoff Gittus,
Mardi Healy and Alan Burn


Ann Goodwin, Betty Egan, Di Gibson,
Balada Catanchin, Marisa Nuccitelli

AND NOW FOR THE RESULTS:
SECTION D: 1st Alan Burn, 2nd Trish Magee, 3rd Patrick Morgan. High Game Alan Burn 553, and High Word Alan Burn 100 for JANGLES. Congratulations to Alan, who only recently joined our Langwarrin club. This was his first tournament, and it was exciting to see him do so well. Watch out for him next time....
SECTION C: 1st Julie Alliston, 2nd Latha Weerakkody, 3rd Janet Matthews. High Game Ann Goodwin 497, and High Word Julie Alliston, SONATAS for 84.
SECTION B: 1st Sylvia Galloway, 2nd Noel Coulter, 3rd Mardi Healy. High Game Noel Coulter 496, and High Word Dorothy Rice with FRESHENS for 101. (I know it is bad manners to say this - but YAY Langwarrin, great to see 2 of our players do well in this section!)
SECTION A: 1st Alistair Kane, 2nd Angie Pearse, 3rd Elaine Capewell. High Game Norma Fisher 539, and High Word Norma Fisher with a spectacular 212 for SLEAZING. Well done, everyone!
We hope you all come along again next year and have just as much fun!
To see the detailed results of the Langwarrin Tournament click
HERE

Happy Div D winners.....Patrick Morgan
and Alan Burn - wow! Well done to you
both, a good day out!


Clever Div C people! Ann Goodwin,
Latha Weerakkody, Janet Matthews,
Julie Alliston


The Brains of B Division! Noel
Coulter, Sylvia Galloway, Dorothy
Rice and Mardi Healy.

Div A - Alistair aced it...Alistair
Kane, Norma Fisher, Angie Pearse,
and Elaine Capewell
The Melbourne Team Challenge ~ February 14, 2016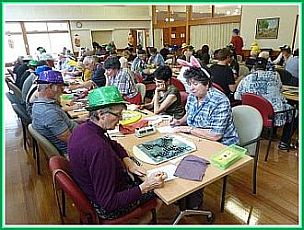 The action: many of the winning team are
seated on the far side of the nearest table.

We once again enjoyed our Scrabble games with changed parameters this year. Eight teams, each of seven players, played against the other teams. Team allocations were done so each team had nearly equal rating average. All the number one seeds in each team played a round robin. So also did all the number two seeds and so on. Individual placings when thrown together may seem surprising. Each team wore distinctive hats, some of which suggested the team names.
It appears that there was a glitch which was not picked up until the day after the tournament, with regard to who were members of all the teams, including the winning team - most likely this happened when last minute ins and outs were done just before the tournament commenced. This was not the computer operator's error, but the actual program used. Barry Harridge, our computer guru, will ensure that this does not happen again. When the draws were printed and posted on the wall, the team names were incorrect above each of the team members listed.
| | | | |
| --- | --- | --- | --- |
| Del Stitz plays Rena Aitken | Liz McKean plays Carole Eden | Heather Long v Lynne Butler from NZ | The colourful hats added to the day! |
THE ACTUAL RESULTS WERE:
BLUE GRENADIERS (these team members were under the heading FUNNY BUNNIES)
Carol Johnsen 4, Mary McMahon 5, Bridget Halge 4, Doug Ristic 3, Marlene Ellis 3, Del Stitz 3, Marisa Nuccitelli 6.
TOTAL 28 WINS
BLACK CAPS (these team members were under the heading ROBBING HOODS)
Lynne Butler 3, Jenny Brysha 6, Rob Hutchinson 5, Oliver Podesser 3, Latha Weerakkody 4, Dorothy Hunt 3, Faye Leeder 3.
TOTAL 27 WINS
GREENIES (these team members were under the heading CONSTRUCTION CREW)
Norma Fisher 4, Barry Harridge 2, Noel Coulter 4, Anne Menheere 3, Glen Chandler 5, Carole Eden 4, Gabrielle Pestinger 5.
TOTAL 27 WINS
CONSTRUCTION CREW (these team members were under the heading BLACK CAPS)
Heather Long 6, Angie Pearse 5, Katie Rowe 4, Paula Messer 2, Lorna Patching 3, John Metcalf 6, Fay Boxshall 0.
TOTAL 26 WINS
SPARKLING WITS (these team members were under the heading GREENIES)
Chris Scholten 4, Cheryle Jerram 3, Mal Eden 2, Sandra Masel 6, Ann Goodwin 4, Rena Aitken 4, Harper Pestinger 3.
TOTAL 26 WINS
ROBBING HOODS (these team members were under the heading BUCCANEERS)
Nick Ivanovski 3, Kevin Meng 4, Kris Howat 2, Carol Mascitti 2, Mohammed Hegazi 5, Elizabeth McKean 5, Pranav Srivatsan 4.
TOTAL 25 WINS
BUCCANEERS (these team members were under the heading BLUE GRENADIERS)
Julie Belle 2, Natasha Podesser 2, John Rider 3, Rob York 5, Laura Khan 2, Gayle Cameron 3, Rebeccah Booth 4.
TOTAL 21 WINS
FUNNY BUNNIES (these team members were under the heading SPARKLING WITS)
Gwen Lampre 2, Lainie Mercieca 1, Peter Bauer 4, Siva Sivapalasundram 4, Irlane Alfred 2, Annette Casey 0, Trish Magee 3.
TOTAL 16 WINS

The individual winner on the day,
John Metcalf

Siva Sivapalasundram High Game,
Dorothy Hunt, winner High Word

Thanks to our Standby Player on
the day, Carol Mascitti

Julie Belle had a busy day,
thanks, Julie, with Rob York
Because the teams must have even numbers, Julie Belle who was our new caterer for the day, was roped in to play. Also our new computer operator Amy Hutchinson did a fine job on the day. Thank you to Julie Belle and Rob York for their understanding and return of the prize money. They had stayed to be awarded the winning team prize, which as it turned out was incorrect. The overall winner on the day was John Metcalf ($40) with 6 wins and a margin of 557 ahead of Sandra Masel, Jenny Brysha, Heather Long and Marisa Nuccitelli all with 6 wins. The winning team members each received $40. High game ($15) went to Siva Sivapalasundram - 542 and Dorothy Hunt won High Word with TRACKIES for 149.
Well done everybody! Thanks to all who helped, and to Amy Hutchinson and Nick Ivanovski for the photos - they are appreciated!
To see the individual results of the tournament click
here
The Bil Rose Aestival ~ January 17, 2016

The late Bil Rose,
as many knew him

First-time player, Annette
Casey


Visiting from Queensland,
Arnold Appelhoff

Our new Victorian player,
Kevin Meng


Old friends, Nicole
Findlay &amp Carol Johnsen

This annual
Round Robin
event, which honours our late player
Bil Rose
, attracted 74 keen players, and it was a very enjoyable day out. Play moved along happily under the direction of
TD Carol Johnsen
, and we thank
Natasha Podesser
for donating her services as the standby player. Carol welcomed new player
Annette Casey from the Greensborough Club
, and Annette had a wonderful time, winning 4.5 games and placing second in "ISNER" - what a great start to your tournament career, Annette!

Julie Belle
Also welcomed were
Arnold Appelhoff
, visiting from Queensland, and
Kevin Meng
from Switzerland - we first briefly met Kevin in Perth at the World event, and he is with us for a year or so while he continues his studies. It was good to catch up with
Nicole Findlay
who enjoyed a visit to the Centre, and enjoyed spending time catching up with old friends. Carol presented
Julie Belle
with her badge marking 1000 tournament games played, congratulations, Julie, a great achievement!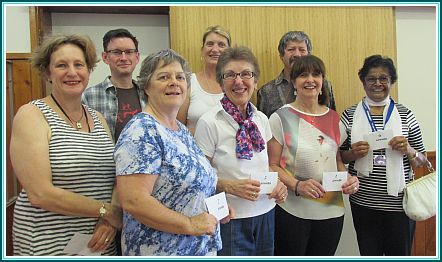 The winners: Janet Bau, Ebden; Trevor Halsall, Azarenka;
Nicole Lowe, Isner; Julie Belle, Barty; Dominica Krstic, Federer;
John Rider, Djokovic; Cheryle Jerram, Cilic; Latha Weerakkody,
Gajdosova. Missing is Carole Eden...see below

All sections were named after
tennis players
(including our retiring Little Aussie Battler Lleyton Hewitt!) and at the end of the day two very excited players,
Cheryle Jerram
and
Dominica Krstic
, had won all seven of their games. Well done to you both, what a great feeling. Prizes were given for first place in each section, with three sections grouped together for High Game and High Word Awards.
AZARENKA:
won by Trevor Halsall on five wins, the High Game prize was shared by Andrew Fisher and Nick Ivanovski for scores of 587 (best for sections ABC), and the High Word in this section was played by Norma Fisher - ELATIONS for 131 points.
BARTY:
Julie Belle won 6 games to place first, High Game Natasha Podesser 519, and Natasha played DECIDERS for 149 points to win the High Word Award for Sections ABC.
CILIC:
This section saw Cheryle Jerram on top with her 7 wins, Jenny Brysha scored 571 to score High Game for the section, and Mal Eden's play of INKJETS for 104 was the best in Cilic.
DJOKOVIC:
John Rider won 6 games to place first in this section, and Ann Hagley took out High Word and High Game, the best for Sections DEF - Ann scored 494, and played POTTIEST for 140 points, well done Ann.
EBDEN:
Janet Bau had a good day, winning 6 games and scoring 470 to record the High Game for Ebden, and Oliver Podesser's play of BITCHIER for 107 was the best High Word in this section.
FEDERER:
this was Dominica Krstic's playground where she won all 7 games, and scored 491 as the highest score in this section. Mohammed Hegazi's play of JAVELINS for 104 points was the best played in Federer.
GAJDOSOVA:
six wins to Latha Weerakkody saw her on top of this section, with Marjorie Clark scoring 457 as the highest in this section, and Ann Goodwin's play of ZAIRE for 100 points was the best for Gajdosova.
HEWITT:
Carole Eden had a good day, winning six games and the section. John Metcalf's score of 488, and his play of FORGETS for 89 were the best in Hewitt, well done John.
ISNER:
There were ten players in this section, and Nicole Lowe was excited to win 6 games to finish on top. Fay Boxshall scored 431 as the best in Isner, and Rebeccah Booth's play of ACQUIRE for 103 points was the best for Sections GHI.

Missing from the group -
Carole Eden, winner
in Hewitt division

Natasha Podesser, High Word in ABC,
with Nick Ivanovski &amp Andrew Fisher,
equal High Game winners


Ann Hagley, won High
Game and High Word
in Sections DEF


Rebeccah Booth, back from a break,
won High Word in GHI, and John Metcalf
won High Game for the three sections.

Significant
Ratings Gains
were recorded on the day by the following awe-inspiring players:
Cheryle Jerram +75, Dominica Krstic +72, Nicole Lowe +57, Latha Weerakkody + 54, Norma Fisher +54, Carol Mascitti +48, John Rider +47, Julie Belle +45, Carole Eden +45, and Janet Bau +43.
Well done to all on your brilliant achievements, and thanks to everyone who helped on the day - your assistance is really appreciated! To see the full results of the Bil Rose Aestival click
here
Vale Stephen Blick ~ 1967 ~ 2016

Stephen in 2009

Members who knew Stephen Blick were saddened by the news of his passing in early January this year. It was some time since we'd seen Stephen as he'd played his last tournament with us at the Victorian Championship in 2010, and he was missed at subsequent tournaments. He enjoyed time at his local club Nunawading which he attended when able, and was always a tough but fair opponent. His name remains on the 2008 National Records page (and fifth on the All-Time Records) from a game he played against Michael Cameron of South Australia, at the National Championship in Melbourne - Michael can claim the record for Highest Losing Score against Steve, 502:504.
Stephen is survived by his sons Griffin and Wilson, and daughter Imogen. Rest peacefully, Steve.
Go to the top